WND Liars Fret Over Left's Purported 'License to Lie'
Topic: WorldNetDaily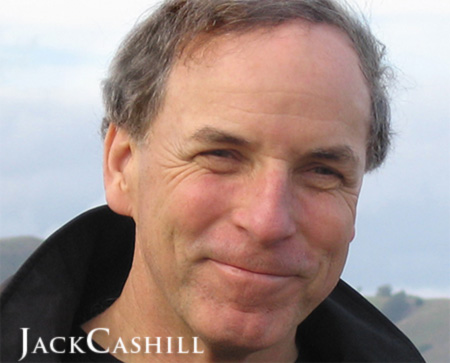 Jerome Corsi writes in a Dec. 1 article:
In a speech last week, Jack Cashill, a frequent WND contributor and author of the WND book "If I Had a Son: Race, Guns, and the Railroading of George Zimmerman," argued George Zimmerman was the victim of a political prosecution, despite being found "not guilty" of the murder of African-American teenager Trayvon Martin.

"For the first time in the history of American jurisprudence, a state government, Florida, with a Republican governor, conspired with the U.S. Department of Justice under a Democratic president in the White House, with ready compliance of a Democratic-leaning mainstream media, the cooperation of a left-leaning entertainment industry, and the tattered vestiges of the civil rights movement, to send a transparently innocent man to prison for the rest of his life," Jack Cashill told a to an attentive audience Nov. 29, explaining his view Zimmerman was unfairly prosecuted.

[...]

"The pattern has become obvious in that those on the far left in American politics feel they have a license to lie, almost casually and without conscience, following a model that was introduced by the Soviets in the 1920s, so much so that it has become normative for the Democratic Party and their allies in the media," Cashill said. "In response, we acquiesce in that our allies on the institutional political right under-cut us when we try to expose the truth by calling us 'conspiracy theorists.'"

Discover the Soviet roots of leftist lies in Ion Mihal Pacepa's "Disinformation: Former Spy Chief Reveals Secret Strategies for Undermining Freedom, Attacking Religion and Promoting Terrorism."

This, Cashill stressed, supported his basic theme for the evening: "How to become a genuine, all-American 'conspiracy theorist,' because in the eyes of the mainstream media, if we dare to tell the truth, we are going to be cast as 'conspiracy theorists' by the left in the effort to preserve the lie by discrediting us as truth-tellers."

But, Cashill cautioned, the requirement for "conspiracy theorists" on the political right is that the arguments made must have a firm basis in truth and facts.

"If you are wrong, you're going to get punished, because there's an army of blogs in Washington, D.C., like Media Matters, with 100 people working in cubicles all day long just to catch the political right on any errors we might make," Cashill cautioned. "At Media Matters, I have my own case-officer who does nothing but monitor everything I say and right in the hopes of being able to do an end-zone victory dance around any factual error they might find."

To make the point, Cashill stressed, "We have an obligation to be right all the time, but it's not a problem because we have a vested interest in telling the truth."
Yes, that's Jerome Corsi -- serial liar about Barack Obama -- and Jack Cashill -- who has rarely met a killer whose deeds he didn't try to whitewash by hiding the facts about their crimes -- fretting about the left's purported "license to lie."
And that is Jerome Corsi -- who has been desperately trying for years to prove that Obama's birth certificate is fake -- and Jack Cashill -- who has met few conspiracy theories he hasn't embraced -- complaining about being marginalized as conspiracy theorists.
Cashill clearly can't stop propping up George Zimmerman, this timelikening the coverage to the Sacco and Vanzetti murder trail, because "even though the guilt of Sacco and Vanzetti was proven beyond doubt, the political left in America rallied to politicize the case to advance a predetermined, post-World War I, leftist narrative," adding, "The playbook of virtually the entire Democratic Party in the United States is taken from the former Soviet Union, in which lying for the truth was perfectly OK."
Like that's ever stopped Corsi or Cashill before.
Posted by Terry K. at 7:24 PM EST