WND Finds Another Pro-Apartheid Dead-Ender To Attack Mandela
Topic: WorldNetDaily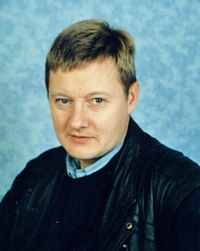 WorldNetDaily has an interesting habit of relying on pro-apartheid dead-enders to bash Nelson Mandela after his death. It does so again in a Dec. 7 article:
Nelson Mandela was a radical Marxist and a firm advocate of abortion, pornography, homosexuality and legalizing prostitution, according to a prominent Christian missionary who was summoned to the home of the South African president.

Rev. Peter Hammond, founder of Frontline Fellowship and Africa Christian Nation, has worked for nearly 30 years helping persecuted Christians in Africa. As a result of Hammond's visit with Mandela – in which the missionary laid hands on the president and prayed for him to see abortion for what it really is, the merciless slaughter of innocent human life – Hammond was subjected to a 13-year audit of his organization.
What WND won't tell you, according to iViews.com:
The chairman of Frontline Fellowship is Peter Hammond, a former South African army sniper and intelligence officer. Hammond, the son-in-law of ITMI president Bill Bathman, formed Frontline Fellowship on a South African military base in Namibia, drawing on ex-Rhodesian commando units for members. Frontline Fellowship literature called the South African army und,er apartheid a "missionary force" which must be supported. He is also the , current director of UCA (of CSI's Gunnar Wiebalck), of which Frontline Fellowship has been a member since the 1980s.

"If you believe Christ wants a holy war to preserve apartheid, the Reverend Peter Hammond is your general, his Frontline Fellowship your army," wrote the National Catholic Reporter in 1989.
Sounds like your basic apartheid dead-ender. He denies this, of course, stating in a posting to his Frontline Fellowship that "I was never a supporter of apartheid" and that his "Opposing communism, terrorism, and political manipulation of the churches ... is not the same thing as supporting apartheid!" Yet in that posting, Hammond does not denounce apartheid.
Yet Hammond has also tried to downplay any sense of guilt white South Africans may have for benefiting from apartheid, claiming that "most South Africans alive today had not even been born when the system had been introduced" and adding: "In the Bible, guilt and repentance is specific and personal, not vague and national, and Biblical restitution is to be made by the culprit to the victim – directly and entirely."
If Hammond is as opposed to apartheid as he says he is, why is he working so hard to downplay it?
Can't WND find any Mandela critics who aren't on record as approving or at least condoning apartheid?
Posted by Terry K. at 12:33 AM EST