CNS Reporter Complains Media Treats 'Socialist ... Latina' Candidate Like CNS Treats Trump
Topic: CNSNews.com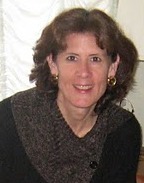 CNSNews.com reporter Susan Jones is such a pro-Trump stenographer that she regularly presents whatever the Trump administration and Trump-promoting Republicans put out without bothering to fact-check. Which makes Jones' June 27 blog post -- in which she complains that a "socialist ... Latina" candidate who won a congressional primary was "not pressed on her agenda":
The 28-year-old Latina who knocked a Democrat Party leader out of the running in New York's congressional primary Tuesday made her morning television debut on Wednesday.

Maybe it was the contrast with the "Morning Joe" sourpusses, but Alexandria Ocasio-Cortez came across as downright delightful -- happy, peppy and brimming with positivity.

She told MSNBC's "Morning Joe" that Democrats need to "lay out a plan and a vision that people can believe in," rather than getting into twitter fights with the president.

[...]

Ocasio-Cortez, who defeated Rep. Joe Crowley, the fourth-ranking Democrat in the House of Representatives, made it clear that her interests lie with the "working class people of the United States," but no one on the "Morning Joe" set asked her specific questions about the far-left positions outlined on her campaign website.
In other words, Jones is complaining that "Morning Joe" gave Ocasio-Cortez the same treatment she gives the Trump administration.
Posted by Terry K. at 11:38 PM EDT