What LGBT Stuff Is The MRC Freaking Out About Now?
Topic: Media Research Center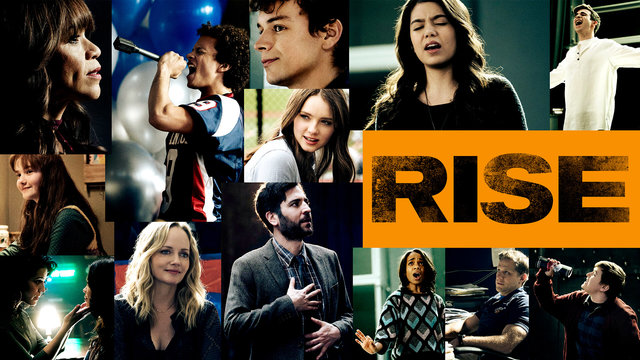 The Media Research Center keeps freaking out about LGBT stuff, so we have no choice but to document those freakouts.
Gabriel Hays complains that Washington Post owner Jeff Bezos is using his publication to push an "LGBT agenda" by its publishing a story about how communities in the hunt for Bezos-run Amazon's second headquarters should show consideration of the "rights for and acceptance of gay and transgender people." Hays doesn't explain how treating all people the same is an "agenda."
Dawn Slusher is unhappy about gay and transgender storylines in the "ultra-liberal" TV show "Rise," lamenting that "Catholic student Simon (Ted Sutherland) appears to finally give in to his feelings for his male castmate in the school's controversial play." Slusher later whined: "Too bad we can't see all the tears from conservative viewers, if there are any watching. This will, God willing, get canceled."
Slusher continued her hate-watching of "Rise," huffing that a later episode "heavily implied that Catholic father Robert, who opposes the controversial school play and his son's role as a gay character, is really just "afraid" of the play because Robert is secretly gay himself."
Jay Maxson attacks a writer who calls for more openly gay pro athletes, complaining that the writer is "really psyched about two homosexual college football players" and thus believes that "the sexual confusion of high school and college athletes is encouraging."
Hays showed up once again to bash actor Jim Parsons:
Jim Parsons, the nerdy face of CBS' Big Bang Theory desperately wants Hollywood to ratchet up the gay propaganda, and demands that audiences digest every bit of LGBT representation thrown their way. Even though it seems like every media production these days has that token gay or sexually ambiguous character -- far more than real-life representation -- we need to see way more, damn it!
When Parsons said he wanted to be "sick of too many gay rom-coms," Hays sneered, "We beat you to that, Jim."
Maxson adds a freakout over a news outlet merely covering something LGBT-related -- in this case, Yahoo News reporting on an LGBT summit hosted by the Minnesota Vikings. Maxson raged at former Vikings player Chris Kluwe for hosting the event, snidely dismissing him as a "has-been former punter" and "a nobody punter for the Vikes until he gained notoriety for his same-sex marriage activism," then ranted that the Vikings are "kissing up to Kluwe and his LGBTQ friends."
Finally, Slusher returns one more time to gleefully dance on the grave of "Rise" following its cancellation. She rehashed all the plot points she hate-watched, then concluded by sneering, "I, for one, have a big smile on my face knowing this liberal garbage is over for good, never to 'rise' again." Apparently, hate is more important than professional writing when you hate-watch something for the MRC.
Posted by Terry K. at 10:13 AM EDT