Jesse Lee Peterson Is Talking Like A White Nationalist Again
Topic: WorldNetDaily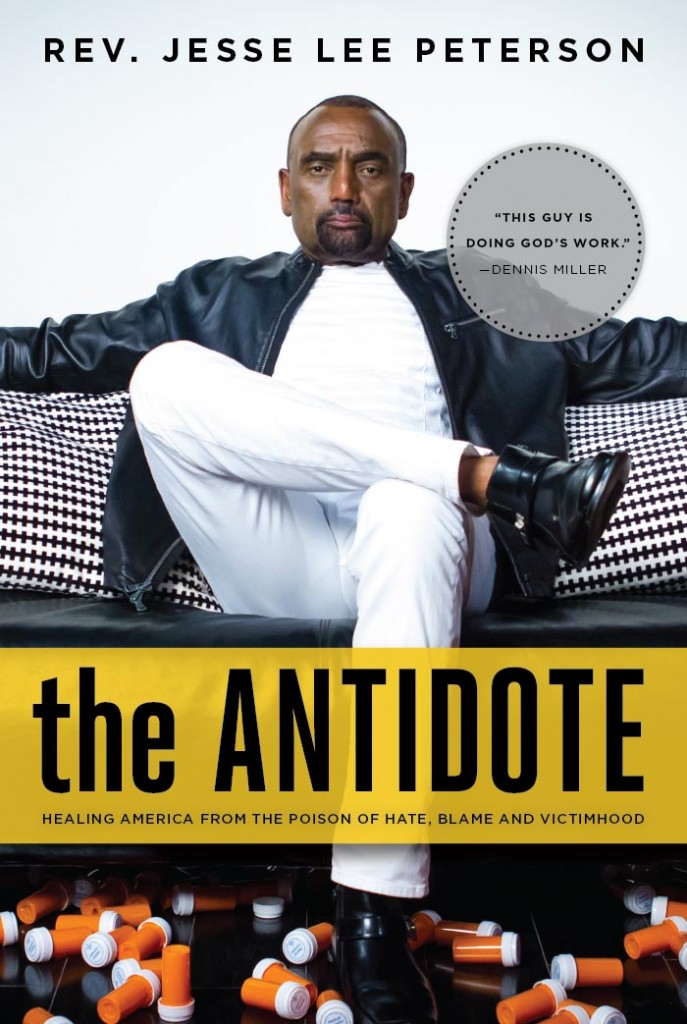 We've detailed WorldNetDaily columnist Jesse Lee Peterson's propensity sounding like a white racist because he's a black conservative and, thus, suffering no consequences for it. He does this again in his July 1 column, the theme of which is that "most black people hate white people." He goes on to rant:
Whites have sacrificed their children to public schools and leftist indoctrination at colleges and universities. Parents have failed to raise their children to be strong and independent, so they are vulnerable to the lies and evil of the world. They become atheists, don't get married and don't have families – whites do not even make enough babies to replace the whites dying!

Now the children of Satan pretend to care about illegal alien "children" and "families" – the Wicked Witch of the West, Maxine Waters, calling for harassment, intimidation and violence against President Trump's cabinet and his supporters. The liberal media think they have the moral high ground, calling the president and his supporters racist Nazis, trying to spark assassinations and civil war. They don't value human life or morality at all. With their phony "fact checkers," they deny the truth: that Democrats want open borders, in order to fundamentally transform America, tear down and remake the country in their image.

The children of the lie have destroyed the average black man – he isn't worth a dime. They've done the same to Hispanic men – most of their children are born out of wedlock. Now they've turned their hatred toward the white man, taking his children away from him, his job and business away if he defies political correctness, and encouraging boys to grow up weak, soft, unable to deal with "bullies" or issues of life without medication and help from the government. If his child becomes confused about his gender or sexuality, they don't want parents to have any say or moral guidance in what is right for their own child!

We finally have a breath of relief with the presidency of Donald Trump, the Great White Hope. One man – a straight, white, conservative, Christian man of power – stands against the madness. Through his courage in plainly telling the truth, he is awakening men of all races, and many women, to reality and renewed love for God, country and fellow man.
Once again, Peterson is cheering Trump's whiteness by using a term with a racist history (and he provides no evidence whatsoever that Trump is a practicing Christian).
Peterson concludes with this confusing bit of logical jiu-jitsu:
If you take no other bit of advice from me, do this: Let go of anger. Take an objective look at our president: So far he has not displayed anger. Many people think he's angry. But they're angry, and judging him. He simply has no fear. He will call you out no matter what race or gender you are. He's from the old school, the tough, logical, masculine men who put up with no mess, and who made our country great.
Trump, of course, is an angry man as his tweets regularly demonstrate. And so is Peterson -- does a happy warrior so viciously demonize people he doesn't agree with by smearing them as "the children of Satan"?
Posted by Terry K. at 9:54 PM EDT