NewsBusters' Sports Blogger Freaks Out (Again) Over ESPN Mag's Body Issue
Topic: NewsBusters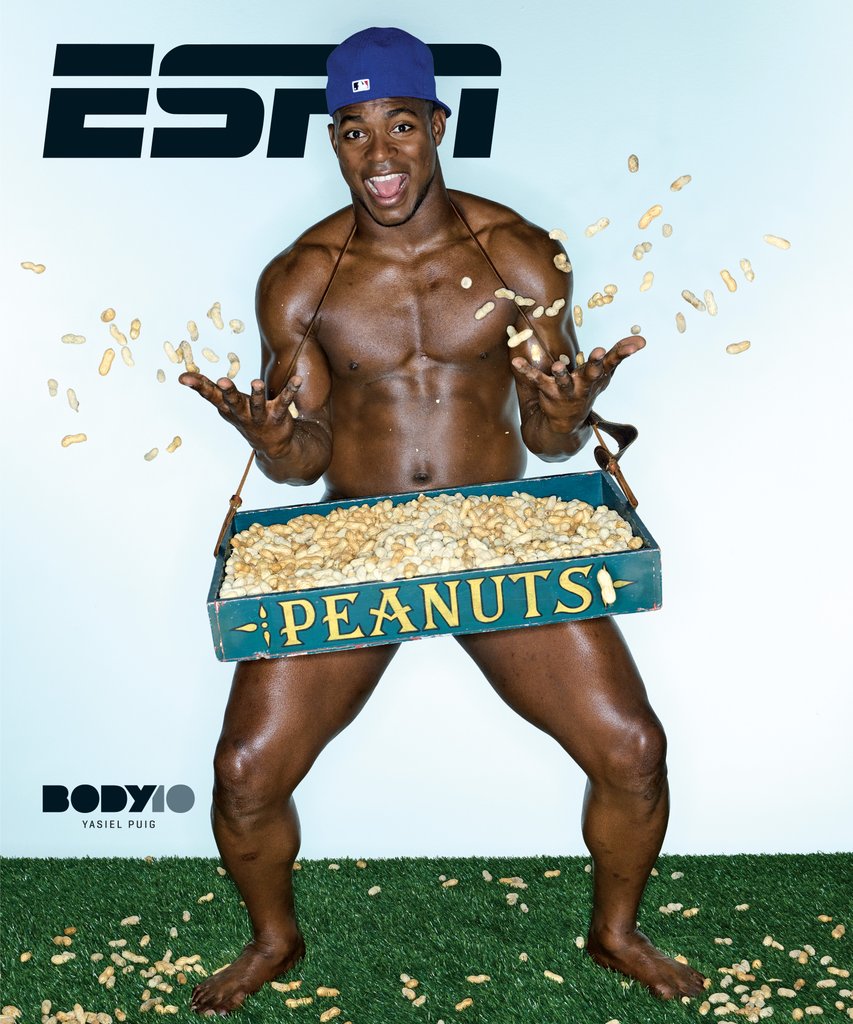 Mysterious NewsBusters sports blogger Jay Maxson generally has two modes of operation: Colin Kaepernick derangement and ESPN derangement. Last year, he engaged in a massive form of the latter by freaking out over ESPN The Magazine's "body issue" featuring naked athletes but carefully shot to avoid showing naughty bits -- despite no record of ever complaining about Sports Illustrated's swimsult issue.
Maxson rectified that with his June 25 rant about this year's "body issue," in which he declares that it's worse than SI's swimsuit issue despite the fact the swimsult models aren't even athletes:
It's a well-known fact that ESPN doesn't always stick to sports. And this week The Worldwide Leader in (Liberal and Naked) Sports will prove again that it doesn't always stick to clothed athletes either. ESPN is unveiling—disrobing is a better word choice—its 10th edition of the Body Issue (online and in its magazine), and 16 current and former athletes will be featured without a stitch of clothing. For the past few days, the network website has been titillating viewers by featuring nude photos from an archive of the past nine years of body issues.

Apparently our sex-drenched culture needs one more media outlet appealing to people's prurient interests. Swimsuits and faux swimsuits painted on models sells magazines and gets clicks for Sports Illustrated. ESPN one-downs SI by featuring completely buck naked athletes to raise viewership during the dog days of summer. No privates are visible on these immodest athletes; those are covered by side views and arms and legs, allowing the athletes to run, jump and cavort about with no fabric restraints at all.
He's particularly incensed about pictures of "rainbow athletes," such as two female pro basketball athletes "who are dating," complete with a sneering reference to "the world's most famous Olympic bronze medalist, Adam Rippon." (The MRC hates Adam Rippon.)
Maxson then tried to link the "body issue" to allegations of sexual harassment against ESPN employees, telling ESPN that if one allegation goes to trial, "you might want to downplay the Body Issue." But Maxon offers no proof of a link between the two that exists outside his fevered, nudity-addled brain.
Posted by Terry K. at 2:42 PM EDT