MRC's Double Standard On Religious Insults Involving Ben Shapiro
Topic: Media Research Center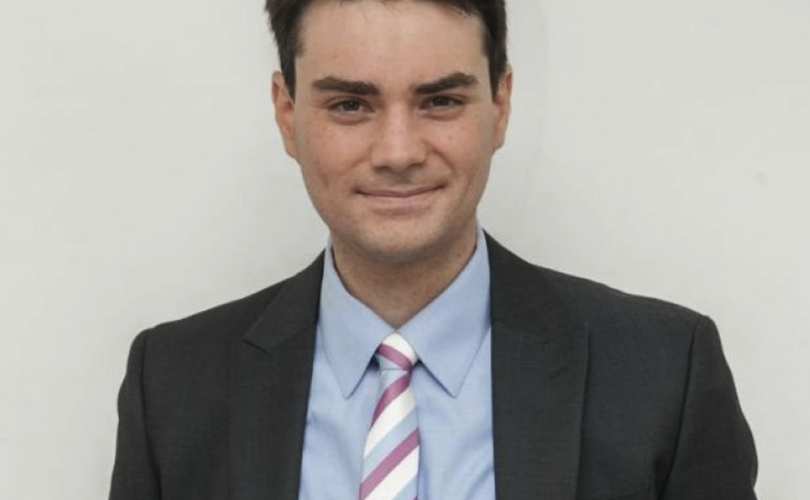 Alec Sears huffed in a July 2 Media Research Center post:
Late Saturday night Joshua Topolsky, Co-Founder of The Verge, tweeted a hideous statement directed at prominent Jewish, conservative pundit, Ben Shapiro. The since-deleted tweet read, "Ben Shapiro is the Jew who helps other Jews onto the train." Topolsky has not apologized, and claimed to have deleted the tweet because "a mob of right wing babies were flooding my mentions." Topolsky also said he received death threats over the tweet.
Sears added that "Conservative Twitter discovered the tweet on Sunday and lept to Shapiro's defense." Sears doesn't mention, however, that Shapiro himself has engaged in similar Holocaust-referencing insults.
As we've noted, in a 2010 column ranting about President Obama's purported "anti-Semitism" -- published by the MRC's "news" division, CNSNews.com -- Shapiro declared that then-Obama White House chief of staff Rahm Emanuel "is a kapo" (Shapiro also laughably described himself as"a charter member of the tribe" -- which, unless he was born several thousand years ago, is almost certainly not true.) Later that year, Shapiro asserted in a tweet that George Soros is a "kapo."
A "kapo" was the term used for trustee prisoners in Nazi concentration camps -- some of them Jewish -- who supervised other prisoners and carried out the will of the Nazi commandants.
The MRC did not notice these nasty insults, let alone call him out on them -- though it once got outraged that someone on TV used the word to attack black Tea Party members, and a 2016 post by Brad Wilmouth appears to condone U.S. ambassador to Israel David Friedman's declaration that liberal Jewish groups who advocate a two-state solution to the Israeli-Palestinian conflict are "kapos." Shapiro only recently semi-apologized for the Emanuel insult -- though not for the Soros insult -- admitting it was "probably too charged."
We're not defending Topolsky's tweet here, just putting it in context with the level of vitriol Shapiro himself has engaged in -- something the MRC has no interest in doing here because that weakens its case.
Posted by Terry K. at 11:47 AM EDT
Updated: Sunday, July 29, 2018 12:42 PM EDT