What LGBT Stuff Is The MRC Freaking Out About Now?
Topic: Media Research Center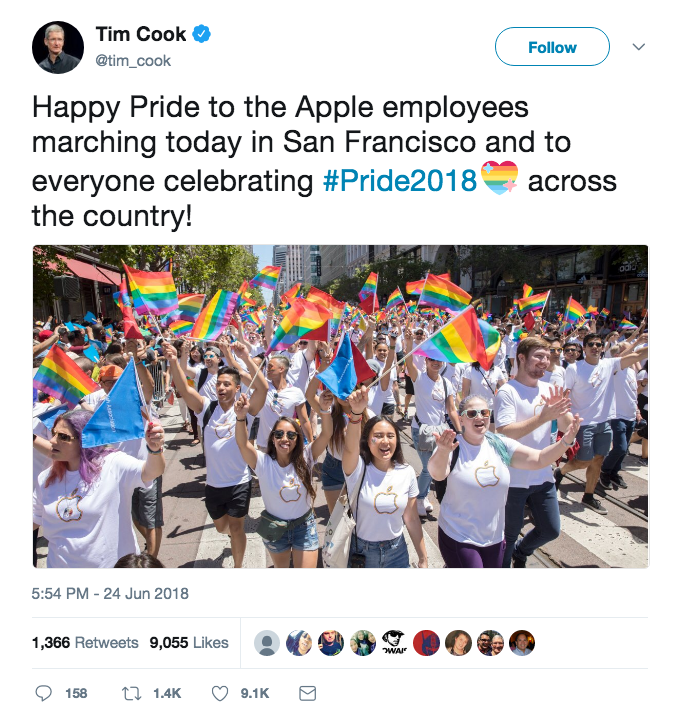 The latest round of Media Research Center anti-gay freakouts begins with Dawn Slusher hate-watching another TV show:
Freeform's dramedy The Bold Type is (unfortunately) back for another season, and it's disappointingly more of the same extremely liberal, sex-obsessed storylines. Considering that the show's target audience is teenagers, it becomes quite disturbing to see storylines such as an argument between two lesbian characters Kat (Aisha Dee) and Adena (Nikohl Boosheri) over Kat being afraid to "go down" on Adena, then an ensuing discussion about lesbian oral sex between the three main female characters Kat, Jane (Katie Stevens) and Sutton (Meghann Fahy) and, finally, the supposedly triumphant conclusion, shown in graphic detail, as Kat overcomes her fears and treats Adena to an obvious orgasm via cunnilingus.
Ashley Rae Goldenberg is offended for some reason that Apple CEO Tim Cook, "who famously came out as gay in 2014," issued a tweet endorsing Pride Month.
Matthew Balan huffed that "NPR shamelessly slanted leftward on Weekend Edition Sunday, with a segment that spotlighted a drag show in Vermont that was sponsored by a local veterans hospital," further huffing that this was a "taxpayer-funded segment" while providing no evidence that taxpayer money directly paid for any reporting related to that segment.
Gavin Oliver and Ken Oliver think that Univision shouldn't be reporting on LGBT issues because "the audience it purports to serve and know best - the U.S. Spanish-speaking Hispanic population" expresses (slightly) lower support for same-sex marriage than whites and the U.S. poplation as a whole, and besides, gays are "disproportionately influential" because "the LGBT community is estimated by Gallup to comprise only 4% of the population of the United States."
Rachel Peterson is appalled that some Christians are going to pride parades to apologize for theif rellow gay-hating Christians -- which Peterson frames as "Christian belief in traditional marriage" and "the biblical views of same-sex relationships" -- because doing so "further[s] the LGBT agenda."
Posted by Terry K. at 2:23 AM EDT
Updated: Sunday, July 8, 2018 9:37 PM EDT