MRC Goes Into Promotion Mode Again For Right-Wing Anti-Abortion Movie
Topic: Media Research Center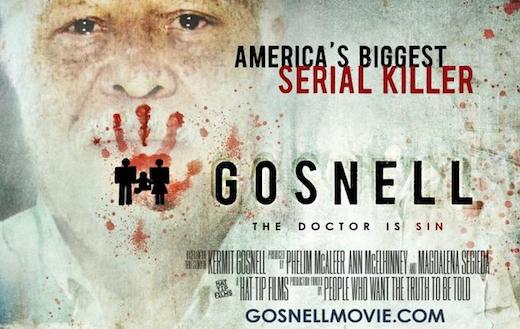 The Media Research Center is good buddies with right-wing filmmaker team Phelim McAleer and Ann McElhinney -- so much so that it gave them copious promotional space four years ago for the crowdfunding campaign for the husband-and-wife team's film about rogue abortion doctor Kermit Gosnell (and made sure not to ask where McAleer and McElhinney got the money to buy a billboard petulantly trashing one crowdfunding site for dropping their campaign). Then, we found that McAleer and McElhinney was apparently paying the MRC to run the campaign -- something the MRC never disclosed to its readers. That apparent pay-for-play agreement continued last year, when the MRC's Tim Graham and Brent Bozell promoted McAleer and McElhinney's movie and tie-in book.
Now that the exploitative Gosnell movie is about to come out, the MRC is back in PR mode with a June 27 post by Katie Yoder touting an "exclusive statement to MRC Culture" from McElhinney. Yoder forwarded all the appropriate talking points, including baselessly suggesting that Gosnell is representative of all abortion providers, while also relying on a Hollywood Reporter article for the meat of her post. Which led to this curious detail late in the post:
According to THR, the distribution deal came after Judge Jeffrey Minehart, presiding at Gosnell's trial, "sued to block the release of the film, fearing he was portrayed as part of 'Philadelphia's liberal corrupt government.'"

That has since been resolved, THR added.
That's better known as defamation. That seems like an important issue to address given that it held up release of the film, but Yoder was apparently not interested in getting an "exclusive statement" from McElhinney discussing the lawsuit or how exactly it was "resolved." Much of what's online about the lawsuit concerns itself with procedural matters, and nothing mentions how Minehart's lawsuit was settled.
But that would have gotten in the way of the PR function of Yoder's post, and McAleer and McElhinney are not paying the MRC for that.
Posted by Terry K. at 2:23 AM EDT