CNS' Selective Reporting Censors Sessions' 'Lock Her Up' Chant
Topic: CNSNews.com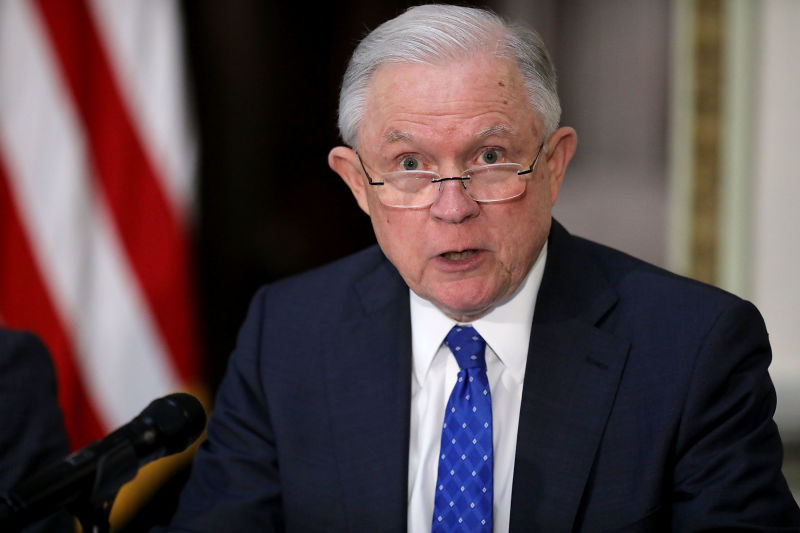 The only reporting, as it were, that CNSNews.com did on Attorney General Jeff Sessions' speech last month to the right-wing group Turning Point USA was a blog post by Craig Bannister highlighting Sessions mocking speech codes and other alleged pampering of students purportedly designed to "create a generation of sanctimonious, sensitive, supercilious snowflakes."
In doing so, Bannister and CNS censored the actual news from Sessions' speech: his joining in a crowd chant of "lock her up" --"her," of course, meaning Hillary Clinton -- which, as it happens, came right before the student-mocking section of his speech, meaning that there was no way Bannister could not have known about it. Perhaps realizing that it's not a good look for the nation's chief law enforcement officer to endorse the imprisonment of a political opponent, Sessions was forced into some damage control afterwards, lamely declaring that "I perhaps should've taken a moment to advise them on the fact that people ... are presumed innocent until cases are made."
Apparently, that's not news at CNS, despite the fact that it still claims as part of its mission statement that it "endeavors to fairly present all legitimate sides of a story." If it makes a Republican administraton look bad, it must not be a "legitimate" story at CNS.
Posted by Terry K. at 1:56 PM EDT