CNS Doesn't Correct Ben Carson's Lie, Cheers Anti-Media Attack
Topic: CNSNews.com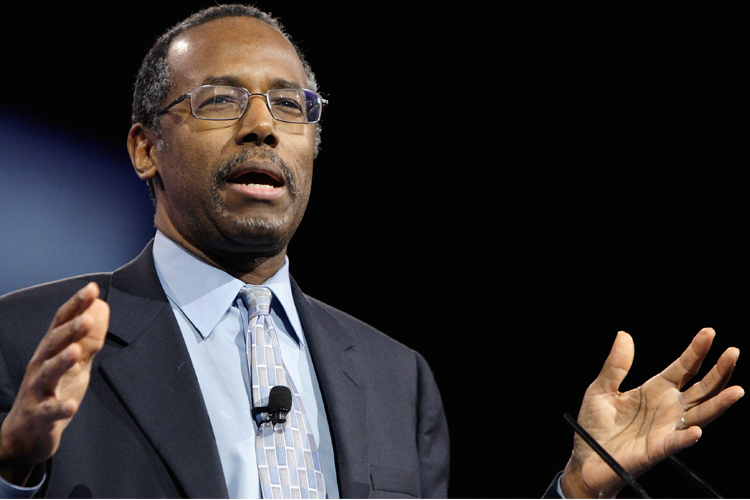 An Oct. 29 CNSNews.com article by Susan Jones touted how "The audience at Wednesday's Republican debate booed moderator Carl Quintanilla when he suggested that Ben Carson had some sort of inappropriate involvement with a nutritional supplement company."
What Jones failed to report: Carson lied to Quintanilla in denying having any relationship with the firm.
Jones included a transcript excerpt of the exchanged in which Quintanilla noted that Carson has had "a 10-year relationship" with the supplement company Mannatech, which has been accused of shady marketing practices and paid millions in fines for false advertising. Carson responded: "Well, that's easy to answer. I didn't have an involvement with them. That is total propaganda, and this is what happens in our society. Total propaganda. I did a couple of speeches for them, I do speeches for other people. They were paid speeches. It is absolutely absurd to say that I had any kind of a relationship with them."
In fact, conservative National Review writer Jim Geraghty pointed out that Carson's denials are "bald-faced lies":
Mannatech wanted to improve its image and happily paid Carson, one of the country's greatest neurosurgeons, the man Cuba Gooding Jr. played in the HBO movie – to appear at their events and to appear in the company videos. They put his face all over their web site (sometime between my story and now, those images were taken down). Carson's lack of due diligence before working with the company is forgivable. His blatant lying about it now is much harder to forgive.
Further, Carson's business manager, Armstrong Williams (who, interestingly, has his own history of shady business practices), has admitted that Carson had a business relationship with Mannatech, complete with contract that he negotiated for Carson.
Jones' story appeared on the CNS front page, an Associated Press fact-check of the debate that noted Carson's misleading statements regarding Mannatech did not warrant front-page coverage. No original CNS article covers the Carson-Mannatech issue.
So it seems that CNS is giving Carson a pass on his falsehood, even though its mission statement states that it will "fairly present all legitimate sides of a story." Apparently, pointing out a Republican presidential candidate's lies is not "legitimate," but that same candidate's anti-media attacks are.
Brent Bozell, head of CNS parent the Media Research Center, similarly gave Carson's lies a pass by dismissing the exchange as Quintanilla "asking Ben Carson about his face on somebody's website." We've also noted that the MRC gave Carson a pass on his conducting research on fetal tissue.
Posted by Terry K. at 7:24 PM EST