MRC Whines About Comedian 'Exploiting' Paris Attacks, Ignores Right-Wingers (And MRC Employee) Doing Same Thing
Topic: Media Research Center
The Media Research Center's Geoffrey Dickens got his dudgeon up in a hurry in a Nov. 13 NewsBusters post:
Disgusting! Comedian Michael Ian Black Exploits Paris Attack

Actor/comedian Michael Ian Black wasted no time, on Friday, exploiting the Paris attack as he tweeted within an an hour of the breaking news: "Awful, awful, awful news in Paris. 18 shot dead. If only we could get our daily shootings down to 18 here in America."

This isn't the first time the member of the '90s comedy improv group The State and star of the cult flick Wet Hot American Summer propagandized for gun control. After the Roseburg, Oregon shooting in October he raged: "Another massacre. Don't wait to talk about it. Gun control now."
Dickens, however, has remained silent on right-wingers exploiting the attack. Like Newt Gingrich: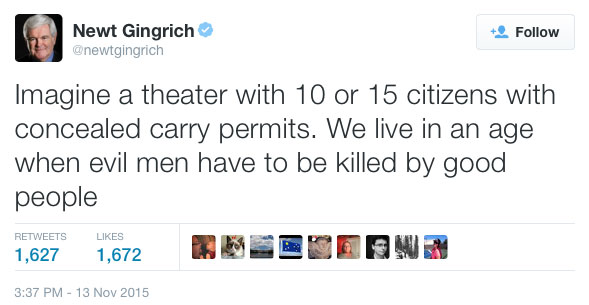 And Dickens' very own MRC co-worker, Dan Joseph (h/t
Chastity
):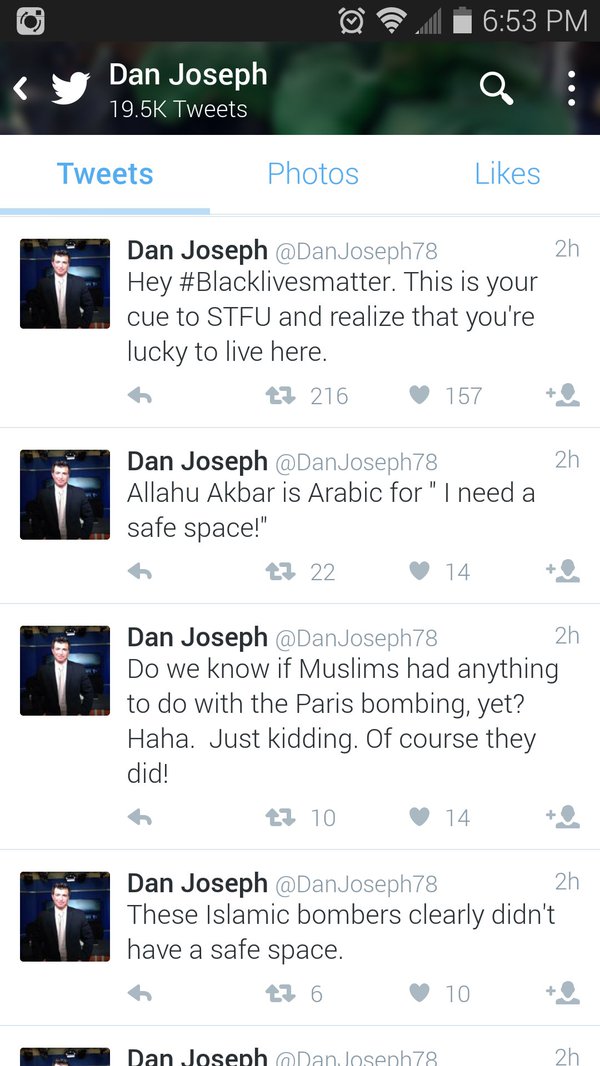 That's probably not "disgusting" at all to Dickens. Right-wing expoitation of a tragedy is perfectly fine at the MRC, it appears.
Posted by Terry K. at 9:28 PM EST