WND Still Hasn't Reported Quiet End of Jade Helm Exercise It Linked To Conspiracy Theories
Topic: WorldNetDaily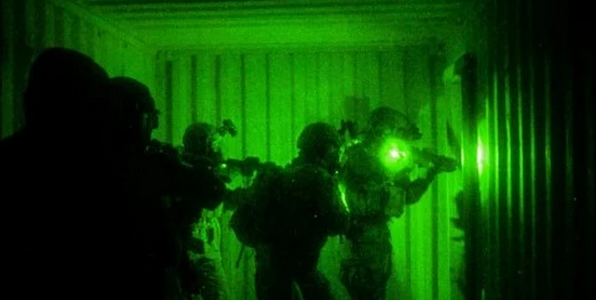 Earlier this year, WorldNetDaily was all about fearmongering about the U.S. military's Jade Helm 15 exercise:
WND columnist Chuck Norris suggested that Jade Helm had a nefarious purpose by people "pulling the strings" in Washington and argued that the government was "stoking the fire" by conducting it -- a claim he later walked back lest he appear too crazy.
Bob Unruh pushed a right-wing congressman's idea that "the military has designated for purposes of its exercise several mostly-Republican regions as 'hostile' territories" is some kind of sinister plot.

The leader of the fearmongering brigade at WND was reporter Cheryl Chumley. She promoted the conspiracy theory that the closing of some Walmart stores in the states where the exercise took place was a part of the Jade Helm conspiracy, and she ran to the defense of disgraced pastor Jim Bakker after his promotion of Jade Helm conspiracy theories earned him some media derision. She also fretted that "several in the press" were taking "pot-shots" at Jade Helm conspiracy-mongers who are really just "government watchdogs who expressed concerns at its secrecy."

And a June 8 article by Paul Bremmer quotes Chumley -- portrayed here as an "author and reporter" and bizarrely failing to note the fact the place where she's a reporter is WND -- declaring that the residents of the states where the exercise was being held were "the test subjects for these special operations soldiers" and the the citizens themselves were "guinea pigs." Chumley went on to raise more suspicions: "So if they're training on civilian grounds, in communities in seven different states, then you have to wonder, what are they training for?"
(The scary-looking image of folks in military garb under night-vision green accompanied Bremmer's article, identified by WND as "JadeHelm.jpg" despite the fact that WND offers no proof the picture came from a Jade Helm exercise.)
Well, Jade Helm ended in the middle of September -- and nothing happened. And, as Right Wing Watch pointed out, the far-right fringers who promoted those Jade Helm conspiracy theories suddenly "fell silent when it became clear that none of the scenarios they predicted had materialized."
That's how it went at WND too. Chumley has written more than 400 bylined articles at WND since mid-September, when it was announced that Jade Helm had ended. Near as we can tell, not one of them was about how the actual exercise failed to live up to the conspiracy theories she and WND promoted about it.
Of course, WND has never liked reporting the boring truth when its conspiracies fail to form; it still hasn't told its readers that its all of its Obama birther conspiracies have been discredited.
Posted by Terry K. at 2:03 PM EST
Updated: Friday, November 27, 2015 11:39 PM EST