MRC Won't Criticize Fox News' GOP Debate Questions
Topic: Media Research Center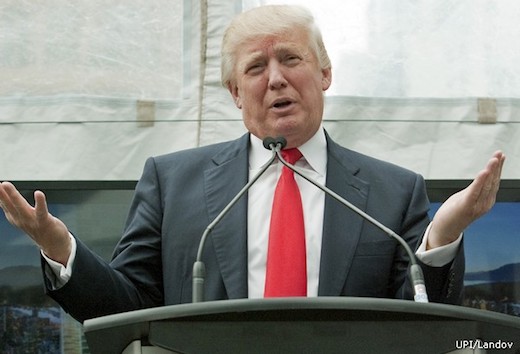 With Fox News acting as host and Fox anchors acting as moderators, the Media Research Center presumably got the Republican presidential debate setup it wanted, free of influence from that nasty "liberal media" and their silly gotcha questions. The MRC has railed against the idea of other networks that don't identify as explicitly conservative getting involved in talking with GOP candidates over various perceived slights.
MRC chief Brent Bozell declared back in 2007 that "the GOP put an end to this charade by refusing to debate on CNN or MSNBC" and put his stamp of approval of Fox as being in charge of GOP debates, declaring that "They ought not to suggest, but demand, a Brit Hume or a Chris Wallace as moderators."
So Bozell and the MRC got what they wanted -- including Chris Wallace as one of the moderators. But the Fox News anchors sounded a lot like they weren't employed by Fox, according to much of the ConWeb:
Even though the Fox anchors were apparently sounding just like the "liberal media" in their debate questions, and much of the right-wing media has been quite vocal about it, the MRC has been almost completely silent, even though accusing the media of unfairly targeting conservatives is kind of its job.
In fact, quite the opposite happened: an Aug. 7 Newsbusters post by Tim Graham touted how "The first GOP debate's Fox News moderators were so hard on the candidates that a New York Times columnist called it an "inquisition" and said the debate 'compels me to write a cluster of words I never imagined writing: hooray for Fox News.'" Graham did conceded that there is an issue of "whether the Fox moderators have provided Democratic operatives with priceless video for negative commercials," but he didn't criticize the apparent slant of the questions.
Then, in an Aug. 10 post, Mark Finkelstein noted MSNBC host Joe Scarborough reiterating our point, that a non-Fox News network that asked those questions would be the victim of "trashing" for months to come -- then says only that it's an "interesting point." He doesn't note that his employer has been conspicuously silent on the issue.
So what happened? Did the MRC not see the Fox moderators' questions as bias because they are from Fox? Or is Fox exempt from MRC scrutiny because it's too important a booster of conservatives to criticize publicly -- that is, effectively buying the MRC's silence?
The MRC will probably never cop to its silence (publicly, awanyway). After all, this is the debate lineup they demanded.
P.S. We suspect Levin's Fox-bashing quote won't be installed in the vast archive of Levin stenography the MRC operates over at its CNS "news" operation.
Posted by Terry K. at 2:08 PM EDT