WND Columnist Still Shilling for WND Books
Topic: WorldNetDaily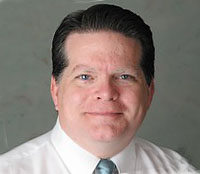 WorldNetDaily columnist Jim Fletcher just loves to shill for the books WorldNetDaily publishes, though he regularly fails to disclose that those books are published by the same folks who publish his column. Fletcher is in shill mode again in a pair of WND articles touting Republican activist Richard Viguerie. The first offers this loving introduction:
Many qualities are needed for success in politics, and "success" isn't always universally agreed upon.

Yet it is the savvy realist who often emerges as an indispensable guru – especially for the minority party in the U.S. Congress.

Richard Viguerie is such a go-to analyst. He's been at it a long time, and the conservative icon – a pioneer in direct-mail – is a voice sought out by those who want to see the GOP adopt a winning strategy. It's a role that Viguerie quietly relishes.
Another Fletcher article fawningly repeats Viguerie's statements at a Heritage Foundation speech two weeks earlier.
While Fletcher makes sure to plug Viguerie's book "Takeover" in both articles, he somehow forgets to mention that the book is published by WND.
Meanwhile, an April 27 article by Fletcher features a softball interview with former congressman James Rogan, noting that he is "the author of 'Rough Edges' and 'Catching our Flag.'" Guess who published both books?
Posted by Terry K. at 9:09 AM EDT