WND Columnist: 'Democrats' Nuked Nagasaki To Stop Christianity In Japan
Topic: WorldNetDaily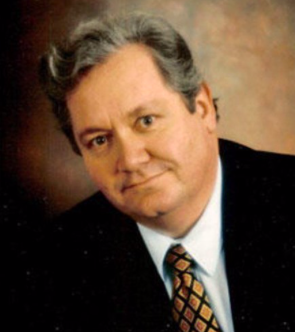 Lowell Ponte has always had a case of Democrat Derangement Syndrome. He took that to another level in his Aug. 6 worldNetDaily column, in which he pushed the evidence-free conspiracy theory that the U.S. dropped a nuclear bomb on Nagasaki, Japan, during World War II because it was a center of Christianity in the country and the "leftist Democratic ruling elite in 1945 Washington, D.C." were "anti-Christian":
Such violence happened 75 years ago – Aug. 9, 1945 – when President Harry Truman unleashed the second atomic bomb, on the Japanese city of Nagasaki.

Nagasaki had little military, but vast cultural and religious, significance. Nagasaki had been Japan's only port open to foreign ships and influence. It is the setting of Puccini's opera "Madame Butterfly," a star-crossed romance between a Japanese woman and an American sailor.

Nagasaki was home to Japan's only Roman Catholic cathedral. The carefully aimed plutonium bomb "Fat Man" detonated within a quarter-mile of that cathedral.

Thousands of Japan's secret Christians went to Nagasaki, believing that Christian America would never destroy Japan's most "Christian" city. More Japanese Christians died in that atomic blast than during centuries of Japan's persecution of Christians.

They did not know that the leftist Democratic ruling elite in 1945 Washington, D.C., as now, were anti-Christian.

[...]

Who targeted Nagasaki at the last moment? This is uncertain, although pro-New Deal historians claim that FDR's globalist token-Republican Secretary of War Henry Stimson crossed out the original target, Kyoto.

Godless New Deal leftists had both opportunity and motive to destroy this center of Christian influence in Japan. If Nagasaki and its faithful survived, Japan might have become more Christian, closer to America, and stronger foes of global communism.
As actual historians point out, Nagasaki had a major shipbuilding industry and munitions factories, and the intended target that day, Kokura, had to be rejected because of poor visibility over the city.
Posted by Terry K. at 12:57 AM EDT