Lying Preacher Bradlee Dean Bristles At Being Called A Lying Preacher
Topic: WorldNetDaily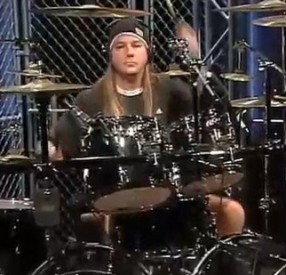 Bradlee Dean writes in his April 28 WorldNetDaily column:
As I gathered information for this columns to verify everything I am putting forth, I noticed that the communists are hard at work attempting to attack and discredit anyone and everyone who tells you the truth that exposes their lies.

Bradlee Dean is a "Lying Preacher," "Gold plated conspiracy theorist," "Devout conspiracy theorist." etc. These are some of the things that have been said by those who attempted to denounce the truths about the sodomite communities.
Oops, looks like we struck a nerve. We'll happily take credit for calling Dean a "lying preacher."
Why do we call him that? Because that's exactly what he is. We compiled his lies in 2013 -- they're not just anti-gay slurs, though there's plenty of those -- and he has churned out even more lies since then.
And he hasn't stopped. On April 7, Dean reapeated his false conspiracy theory that the federal government "killed Lavoy Fincium in Oregon for standing up against those who were selling uranium ore to the Russians while stealing away the lands from underneath the ranchers." Dean seems to have missed the part where Finicum was begging government agents to shoot him.
In his April 21 column, Dean libelously asserted the former Rep. Barney Frank is a "known homosexual pedophile." In fact, while Frank did admit involvement with a male prostitute, he was cleared by a House Ethics Committee investigation of any knowledge that said prostitute was working out of Franks' home. He was not accused of engaging in pedophilia.
Perhaps Franks' representatives should have a chat with Dean so he can explain where this nonexistent evidence of Franks being a "known homosexual pedophile" comes from, other than one of Dean's bodily orifices.
And we haven't even gotten into the specifics of this particular column in which he lists as conspiracy theories that are actually "conspiracy facts" old-time warhorses like the Illuminati, the Trilateral Commission and the New World Order. And he drops alleged conspiracy names like "The Business Plot" and "The Round Table" in a way such that he expects everyone to think as conspiratorially as he does. That may explain why conspiracy-obsessed WND still publishes him even though his ministry went defunct and he's pretty much down to doing a radio show.
If Dean wants to explain how all of his documented lies are actually true -- or wants to issue a lengthy and substantial correction to all the lies he has peddled -- he knows where to find us. Until then, we will continue to accurately describe him as a lying preacher and correct his lies as he tells them.
Posted by Terry K. at 12:07 AM EDT
Updated: Monday, May 9, 2016 8:55 AM EDT