Newsmax Still Doesn't Want To Admit That Kessler Used To Work There
Topic: Newsmax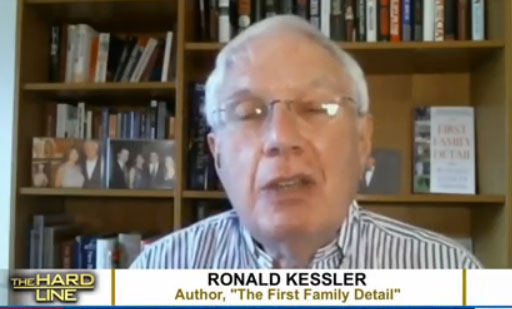 The last time Ronald Kessler appeared on Newsmax TV, nobody seemed to want to admit that Kessler served as Newsmax's Washington correspondent for six years. That's holding up for another recent appearance.
On his March 28 show, Newsmax TV host Ed Berliner introduced Kessler as a "New York Times bestselling author, veteran American journalist who has written extensively about security from the perspective of the CIA, Secret Service and FBI" -- but not as a former Newsmax correspondent. The accompanying Newsmax article promoting Kessler's appeaerance also omits Kessler's former employment there.
If Kessler is on good enough terms with Newsmax to appear on its TV shows, why isn't he good enough for Newsmax to admit he used to work there?
Posted by Terry K. at 11:12 PM EDT