CNS Obsesses Over Lack of Christian Syrian Refugees, Buries Its Own Reporting On Why
Topic: CNSNews.com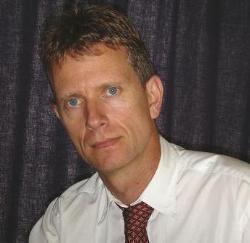 For weeks, CNSNews.com has been obsessed with the idea that Christian refugees from Syria should be brought into the U.S. at a higher rate than -- if not exclusive to -- Muslim refugees from Syria. Reporter Patrick Goodenough has been pushing the meme in various body count-esque articles:
Goodenough's reporting implies (since he can't prove it) that the U.S. government is somehow preventing Christian refugees from entering the U.S.
Getting much less play at CNS, however, is its own reporting demonstrating that isn't the case.
Goodenough himself reported on Dec. 2 that Christian refugees from Syria rely on Christian churches and agencies instead of the United Nations, which the U.S. uses to bring in refugees:
Campaigners working with Syrian Christians say many of those who have left the country avoid U.N. High Commissioner for Refugees (UNHCR) refugee camps due to safety fears, and tend to seek shelter instead with churches, Christian charities or with relatives in surrounding countries.

Christians who have fled Syria may therefore be unintentionally discriminated against by Western refugee programs – like the one in the U.S. – which rely largely on the UNHCR for initial referrals of applicants.
Goodenough's body-count reporting since that article, however, has failed to acknowledge his own work detailing why there are not more Christian refugees from Syria in the U.S.
A Dec. 18 CNS article by Melanie Hunter quotes -- but does not dispute -- Anne Richard, assistant secretary of State for Population, Refugees and Migration, pointing out that the number of Christians fleeing Syria is relatively low because, in Hunter's words, "some of the Christians are not fleeing Syria because they support Syrian President Bashar al-Assad and feel safer with him there."
Hunter also notes (reluctantly, we're guessing) that Richard also said the U.S. will trying to bring in any refugee being persecuted for their religion, no matter what that religion is, and that the State Department would not change the refugee program to "bring more of one particular religion than another."
Goodenough has also ignored these findings in his subsequent body-count reports.
Of course, the desire to "bring more of one particular religion than another" is what Goodenough, Hunter and CNS are implicitly demanding the U.S. do, because they apparently believe Christians are more human than Muslims.
Posted by Terry K. at 9:15 PM EST