When Klayman Is Losing, He Smears Judges
Topic: WorldNetDaily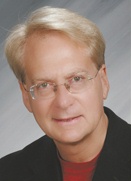 Whenever Larry Klayman doesn't get his way in the courtroom -- which is frequently given how terrible a lawyer he is -- he throws temper tantrums at the judges who rule against him, typically hurling personal insults at them. He does this yet again in his May 15 WorldNetDaily column.
Klayman starts off in his usual style by continuing his two-decade-old grudge against judge William Keller, whom he slanders as "both a drunk and an anti-Semite, among other vices and prejudices," whining that he "had fined me $25,000 for standing up for my clients and moving to disqualify him from the case."
As you'd expect, Klayman is hiding the truth about what happened. As the appellate court ruling upholding the sanctions against Klayman detail, Keller was more than justified in issuing them. noting that Klayman was "failing to provide advanced written notice of the prior art appellants intended to use during trial, as required by 35 U.S.C. § 282;  failing to have [his client] appear in court on the appointed day after the trial court had granted an extension of time to allow for [his client's] travel from Taiwan and preparation by counsel;  and lodging a late request for a jury trial on the patent issues in the case after admittedly waiving a jury trial for such issues at a pretrial status conference," not to mention "Mr. Klayman's practice of continuing to speak after the trial judge requested silence." As a result, Keller barred Klayman from representing anyone in his courtroom ever again. The ruling also notes that Klayman "rejected an opportunity to have a magistrate judge rather than Judge Keller try the case" because he felt Keller had "a good sense of humor. That's important."
Regarding Klayman's unsubstantiated anti-Semitism smear against Keller, the ruling notes that Klayman did not carry "the heavy burden necessary to substantiate" his claim during his appeal, and that Klayman built his bias case against Keller "largely on sources entirely unrelated to the proceedings" due to his refusal to pay for a transcript of the court proceedings in question. The appeals court called Klayman's refusal to spring for acopy of the trial transcript, even to help his own case, "poor practice," which tells us that Klayman has been a terrible lawyer for a very long time.
Anyway, back to the matter at hand. Klayman's newest anti-judge tirade is against G. Murray Snow, who's presiding over a case involving Sheriff Joe Arpaio, whom Klayman is representing. Klayman calls Snow "unethical, unhinged and rabid," even though he can much more easily apply those words to himself. Klayman rants:
You see, Judge Snow is the federal judge who has been conducting a civil and potentially criminal contempt proceeding against "America's sheriff," Joe Arpaio, of Maricopa County, Arizona. Arpaio had been accused by none other than the ultra-leftist, communist-inspired group the ACLU of violating Snow's order in a civil suit enjoining Arpaio and his office from ethnically profiling (illegal) immigrants at places like day-worker sites. Importantly, during the course of the contempt proceeding, it was reported that Judge Snow's wife had said to her friends at a public restaurant that her husband was going to use the case to destroy Sheriff Arpaio to prevent him from being re-elected.

These statements are now confirmed. Despite his conflict of interest and obvious prejudice against Sheriff Arpaio, just in the last week or so, during the course of the trial, Judge Snow called the sheriff to the witness stand and, asking leading questions, interrogated him and later his chief deputy, Jerry Sheridan, about investigating the judge over his wife's prejudicial comments. Judge Snow was thus strategically using a judicial proceeding upon which he was presiding, for his own personal reasons, to cover up the admissions made by his wife, unethically creating a clear conflict of interest. As bad, during the course of the questioning, Snow used the opportunity to go off on an irrelevant witch-hunt regarding what the sheriff and his deputies were allegedly doing with informant Dennis Montgomery, also my client. Montgomery is a whistleblower who has the goods on illegal surveillance by the NSA and CIA.

The Phoenix New Times, an ultra-left pro-illegal-immigrant rag – which hates Sheriff Arpaio because he is conservative and opposes illegal immigration – had published defamatory postings claiming that Montgomery was assisting Arpaio in investigating Judge Snow. While this was false, Judge Snow used this Internet rag to then justify his ordering up the production of all documents from the sheriff's office concerning Montgomery. Of course, Montgomery has nothing to do with the reason for the contempt trial, which is over the ACLU's charges of the sheriff violating a court order prohibiting profiling. The judge then ordered the ACLU's lawyers and other counsel to contact the CIA about the sheriff and Montgomery, falsely attempting to implicate them in wrongdoing with the federal government.
Klayman lacks the guts to link to the Phoenix New Times articles in question. It's unclear where Klayman gets his claim that it reported Montgomery investigated Snow; a June 2014 article exposed Montomery's links to Arpaio but states only that Montgomery "convinced Arapio of this paranoid fantasy" that Snow was out to get him.
And far from being "a whistleblower who has the goods on illegal surveillance by the NSA and CIA," Montgomery is a notorious scammer. That New Times article reported how Montgomery "snookered the CIA, the White House, the Department of Homeland Security, and the Air Force into believing he had software that could decode secret messages to terrorists, supposedly embedded in broadcasts of the Al Jazeera Media Network." It was a lie, but it was not discovered until after Montgomery's firm had acquired multi-million-dollar contracts with the government.
And as Dr. Conspiracy notes, Montgomery has also been feeding information to Arpaio's "cold case posse" on Obama's "eligibility," resulting in allegedly "earth shattering" information that the posse has yet to release.
While Klayman rails against Snow's questioning of Arpaio, the one thing he can't do is claim it was illegal, because it wasn't. And as the New Times detailed, it did expose that Arpaio had an attorney secretly investigate Snow's wife, and also exposed the extent to which Montgomery is involved with Arpaio's office. These are things Klayman, as Arpaio's attorney, would presumably would not want to have made public.
If the New Times got any information wrong, it's because Klayman's client refused to tell the truth, not because it's an "Internet rag."
Klayman then declared his intention to follow in Arpaiio's footsteps and harrass the judge for showing him up:
I am not finished using the legal system to remove this scourge of a federal judge. In the end, he undoubtedly will not only be forced to get off the case, but will be a top candidate for impeachment. In this regard, an ethics complaint, which Montgomery was forced to file, is also pending before the U.S. Court of Appeals for the 9th Circuit and is being sent to the House Judiciary Committee, which oversees impeachment of federal judges.

Judges and the courts can be our most important public servants. If they do their job ethically, they can protect us from the tyranny of the other two branches of government. But when they act in an unethical and illegal fashion, as Judge Snow has in trying to destroy a fine law enforcement official like Sheriff Arpaio and a courageous whistleblower like Dennis Montgomery, they are the biggest current threat (along with President Barack Hussein Obama, himself, who not coincidentally was behind the initial federal investigation of the sheriff along with his comrades at the ACLU) to a healthy and functioning constitutional republic!
Klayman apparently still hasn't learned the lesson that the system also has recourse against attorneys who abuse the system and file frivolous lawsuits.
Indeed, WND, publisher of Klayman's column and user of Klayman's so-called legal services in the past, is apparently so tired of Klayman's incompetence that it went with Judicial Watch -- the organization Klayman founded and left, and then sued -- to sue the government for documents in the Miriam Carey case.
That's gotta hurt, but Klayman brought it on himself with his incompetence and his serial judge-smearing.
Posted by Terry K. at 7:08 PM EDT