AIM's 'Accuracy in Media' Fail
Topic: Accuracy in Media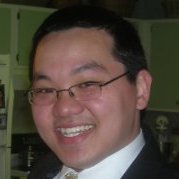 In a May 5 Accuracy in Media blog post headlined "Obama Believes the Flint Water Crisis is a Shared Responsibility," Spencer Irvine tries to snark by adding: "At least he didn't pivot and blast Republicans, when the EPA was at fault for the current water crisis."
But the link Irvine provides as evidence that "the EPA was a fault" for the Flint water crisis says no such thing. In fact, the Washington Examiner article doesn't even mention the EPA; rather, it explicitly states that "A report done by the state indicated state environmental officials are at fault for the crisis."
So much for "accuracy in media" from the third generation of Irvines to be involved in the AIM family business.
Posted by Terry K. at 7:51 PM EDT