MRC's Double Standard on Criticizing A Film The Critic Hasn't Seen
Topic: Media Research Center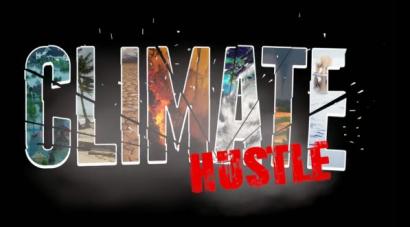 Craig Bannister complains in a May 3 MRCTV blog post:
When critics trash a film, they've usually actually seen it – but, not ABC's Jimmy Kimmel. So, the filmmaker of movie debunking climate hysteria is challenging Kimmel to attend a private screening.

The "Jimmy Kimmel Live!" host used seven minutes of his Monday show to mock a climate skeptic's film he obviously hadn't seen – since he repeats the very alarmist talking points the film debunks.

Kimmel bashed "Climate Hustle," a climate skeptic film that aired in 400 theaters nationwide Monday, by making misleading, unsupportable, and inaccurate claims, and personally attacking Gov. Sarah Palin for supporting the film.
Funny, the MRC used to have no trouble with people trashing movies they've never seen. Heck, it paid people to do it.
As we documented back in 2014, the MRC's Katie Yoder bashed the film "Obvious Child" for being an "abortion comedy" in a piece that appeared a full five days before the film's release -- meaning that she could not possibly have seen the film before her trashing. After getting called out on that, Yoder actually defends her ignorance, complainiong that people who have actually watched the movie -- unlike her -- are expressing positive opinions about it.
Finally, a couple weeks later, Yoder further defended her ignorance, claiming that criticism of her for bashing a movie she's never seen is "bogus" because the movie's plot point about "the destruction of innocent human life" is "something nearly impossible to contextualize and utterly repulsive as a romantic comedy plot device. But later in the column, she admitted to finally sitting through the film with a completely closed mind, declaring that "I'm only more determined to continue my 'bashing.'"
But Yoder -- who treated viewing the film as a chore to mollify critics instead of the open-minded fact-finding mission a real writer would have done -- is really upset that the film won't demonize a character who has an abortion, as Yoder and her MRC colleagues strive to do in real life.
Why is the MRC allowed to attack something they've never seen while Jimmy Kimmel isn't? Bannister doesn't explain.
Bannister also got a comment from "Climate Hustle" producer Marc Morano on being bashed signt unseen -- something the MRC's Yoder couldn't be bothered to do with the producers of "Obvious Child" -- without disclosing that Morano used to work for the MRC or that MRC boss Brent Bozell hosted a biased discussion of the film after last week's theater showing of the film.
Bannister also failed to mention the fact that critics of the flim were barred by Morano and his CFACT organization from even being allowed to attend previous screenings of it. That be one reason why people are resorting to criticizing it without seeing it -- because they've been prohibited from doing so.
Posted by Terry K. at 8:59 PM EDT