WND's Bradlee Dean Uses Bogus Stalin Quote
Topic: WorldNetDaily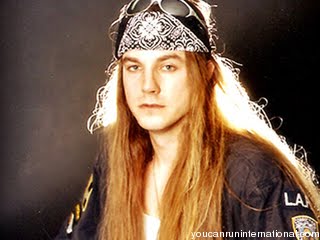 WorldNetDaily writers do love their bogus quotes from Soviet communists. Bradlee Dean writes in his Nov. 14 WND column:
As you know, friends, America is under attack on a daily basis from an un-American, communistic, totalitarian mindset. In fact, it has been stated by dictator Josef Stalin, "America is like a healthy body, and its resistance is threefold: its patriotism, its morality and its spiritual life. If we can undermine these three areas, America will collapse from within."
As Snopes details, not only is there no contemporaneous record of Stalin saying such a thing, it's highly unlikely that Stalin would have said such a thing since its subtext is praise for American patriotism, morality and spiritual life.
Last December, WND columnist Lee Hieb forwarded a bogus quote she attributed to Vladimir Lenin.
Posted by Terry K. at 1:45 PM EST