Bradlee Dean Lies Again In His WND Column
Topic: WorldNetDaily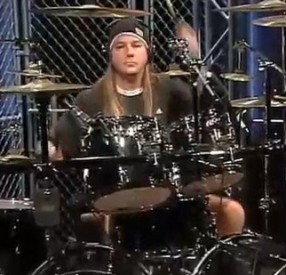 In addition to be a lying preacher, Bradlee Dean isn't the sharpest knife in the drawer.
In his Feb. 26 WorldNetDaily column -- which ironically begins with the "A lie gets halfway around the world before the truth has a chance to get its pants on," which he misattributes to Winston Churchill; in fact, the statement dates from the 19th century -- Dean writes:
Today, there are:

1,500 newspapers
1,100 magazines
9,000 radio stations
2,400 publishers

All of these are owned and operated by only 6 corporations.
While there are legitimate concerns about concentration of media ownership -- one accounting claims that six corporations control 90 percent of "media" -- Dean's statement is utterly false.
The largest radio station owner in the U.S., iHeartMedia (formerly Clear Channel), owns around 850 stations, less than 10 percent of the total Dean claims. The largest owner of daily newspapers by circulation, Gannett, owns 80, also less than 10 percent of the total. If the largest company in those sectors don't even own 10 percent of the outlets in their sector, it's physically impossible for "six corporations" to control all of them.
Dean huffs: "Often, we see people who are put in front of our faces as being just and upright. However, when you pull the curtain back, you find that the opposite is true." Why, it's almost as if Dean is talking about himself; members of the street teams for Dean's now-defunct "You Can Run But You Cannot Hid International" ministry have told of the mistreatment they received and denounced the operation as a "cultic sham."
Den then attacks Time magazine for naming tyrants such as Adolf Hitler and Josef Stalin as its "man of the year," suggesting that Time was endorsing their works. Dean ignores that Time has explained that the honor is not necessarily an endorsement of their activities. After listing that rogues' gallery, Dean then rants:
Barack Hussein Obama was declared Person of the Year by Time in 2008 and 2012 (Time changed the title from Man of the Year to Person of the Year in 1999). Barack Hussein Obama has been the most destructive president in America. He is known as the most biblically hostile president. He has attempted to attack the foundations of America, tear down the Constitution and re-create it in his own image. He is a shameless supporter of the murder of children in the womb, even attempting to force private institutions to fund it, and has abused his power in an attempt to strip American citizens of their rights to keep and bear arms, which are to be protected under the Second Amendment.

Obama is following in pursuit of dictators aforementioned by Time magazine.
And Dean is going Godwin -- not to mention lying again -- by portraying Obama as just like Hitler.
Posted by Terry K. at 3:46 PM EST