Lying Liar Bradlee Dean Lies About Someone Else Being A Liar
Topic: WorldNetDaily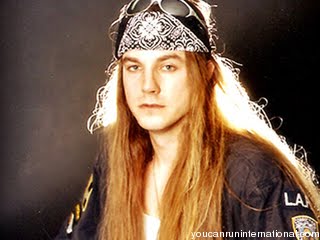 Bradlee Dean's lying is so endemic, he can't even accuse someone else of being a liar without lying himself.
Dean's May 25 WorldNetDaily column begins with a quote, "ADHD is a prime example of a fictitious disease," followed by an attack on a medical researcher:
These were the words of Leon Eisenberg, the "scientific father of ADHD (Attention Deficit Hyperactivity Disorder)," in his last interview before his death.

Leon Eisenberg made a luxurious living off of his "fictitious disease," thanks to pharmaceutical sales. Coincidentally, he received the "Ruane Prize for Child and Adolescent Psychiatry Research. He has been a leader in child psychiatry for more than 40 years through his work in pharmacological trials, research, teaching, and social policy and for his theories of autism and social medicine," according to Psychiatric News.

Yes, it was even admitted that they are his THEORIES. The medical industry is using the guise of helping children to depersonalize and disconnect our children from a healthy, normal upbringing. Parents are placing their children on these drugs and subjecting them to what the world has to offer, when in fact all these children are looking for is their parents in hopes of being the blessing that God intended them to be.
But Dean is taking Eisenberg's words out of context -- as Snopes details, he was actually agreeing somewhat with Dean in that he thinks ADHD is overdiagnosed and that doctors will simply "prescribe a pill for it" instead of working to determine the root case of behavioral problems.
Dean is also guilty of what Eisenberg accuses doctors of doing. In highlighting alleged "alarming studies linking antidepressants to mass murder," Dean isn't looking deeper for root causes. As we've documented, WND managing editor David Kupelian's favorite example of this -- blaming Andrea Yates killing her children on the antidepressants she was taking -- overlooks the fact that she and her husband were in thrall to a fundamentalist Christian preacher who preached austerity (the Yates family lived in a bus the preacher had sold them) and taught that it was better to kill oneself than to mislead a child in the way of Jesus.
Meanwhile, we're still waiting for Dean to publicly apologize and repent for the raft of lies he has told in the past.
Posted by Terry K. at 10:08 AM EDT
Updated: Wednesday, June 5, 2013 10:11 AM EDT