Be Careful What You Wish For, Bradlee Dean
Topic: WorldNetDaily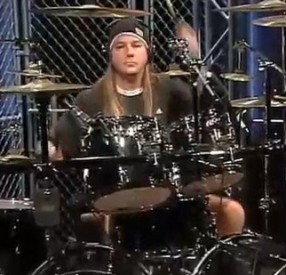 Bradlee Dean writes in his March 24 WorldNetDaily column:
Just down the street in Williamsburg were the head and arm restraint stocks, which were located right outside of the local courthouse. A historian and re-enactment actor was outside educating the people who had questions.

One question asked was: "What is the head and arm restraint stocks for?" The actor said that before and after the revolution, the local magistrates would administrate Ecclesiastical Law (Romans 13).

She went on to tell us that crime was not tolerated in the least bit by the colonies because they understood the price paid to establish their freedoms (John 15:13). The stocks were used for those who would lie or commit the act of perjury (lie under oath, Revelation 21:8).

The criminal would be punished by being thrown in jail for up to six months (1 John 3:4). A fine would have to be paid, and this all took place after their head and hands were placed in the stocks as a means of public punishment.

First, they would bind them, take the criminal's ear and nail it with a long nail to the stock for one hour. After that hour was up, they would then go to the other side and nail the other ear to the stock for one hour.

When removing the nails, they would often slit the ear completely off, marking the offender so other colonies, as well as other cities or states, would understand that the person was not to be trusted. Thus, they fulfilled the true definition of "Earmark."

She ended with saying that it was to teach the person to repent before God so he would not end up in hell (Matthew 3:2; Leviticus 19:17).

Can you imagine the "earmarks" we would see today in the American church, government or in businesses if these laws were still enforced? How they loved their freedoms by demonstrating zero tolerance for crime (Deuteronomy 23:14).
Dean seems to be longing for such severe punishment for lying, but given his lengthy record of perjurious falsehoods, he'd better be praying for mercy if he were ever subjected to such a system.
Posted by Terry K. at 12:16 AM EDT