WND Just Can't Stop Obsessing Over (Female) Teacher-Student Sex
Topic: WorldNetDaily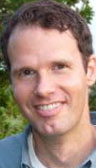 It's been a while since we've seen WorldNetDaily indulge in its creepy obsession with female teachers (never the male ones) who have sex with students. But Joe Kovacs delivers the filthy goods in a Dec. 24 WND article:
A Pennsylvania English teacher is charged institutional sexual assault for allegedly having sex five times in the past week with an 18-year-old male student.

Lauren Harrington-Cooper, 31, from Plymouth, Pa., is an instructor at Wyoming Valley West High School.

She's accused of performing oral sex on the senior three times and having intercourse with him twice.

A probable-cause affidavit indicates the sister of the alleged victim told her brother that Harrington-Cooper said he was "hot" on Dec. 13. The sister subsequently gave him the teacher's phone number.
Kovacs also reminds us of his employer's obsession by including a link to "The big list: Female teachers with students." He doesn't explain why WND cares so much about the sexual peccadilloes of female teachers while similar offenses by male teachers are apparently OK.
Posted by Terry K. at 1:59 AM EST