WND's Flaherty Lashes Out At Victim Who Challenges His Race-Baiting Narrative
Topic: WorldNetDaily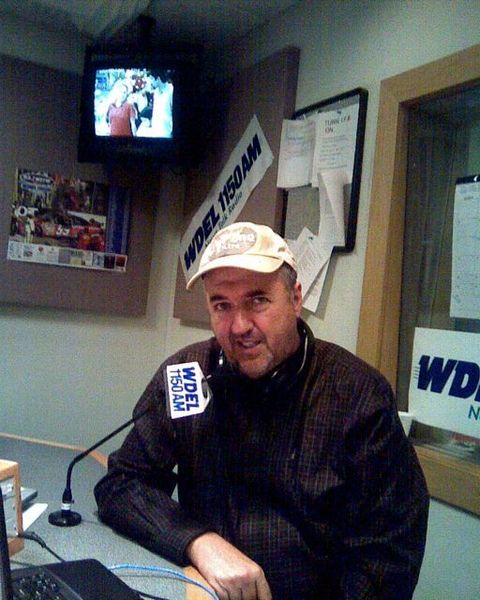 Colin Flaherty is so committed to the race-baiting narrative that "black mobs" are systematically attacking and killing white people that a victim who denies his meme is a threat.
Flaherty begins a Dec. 12 WND article by declaring, "Just because someone gets punched in the face, that does not make him an expert on the Knockout Game." The same also applies to race-baiters, but Flaherty won't tell you that.
The subject of Flaherty's ire is James Addlespurger, who was attacked in a 2012 incident caught on video that has been repeatedly played on TV to prove a supposed epidemic of "knockout game" violence. Huffington Post reports:
Addlespurger says the security footage has been used to identify the supposed "trend" -- and it's played on TV news shows countless times -- but he doesn't call the attack a "Knockout Game." He simply calls it "assault."

"I feel like I'm exploited," Addlespurger told HuffPost Live. "People need a label. If they're selling toothpaste or CDs, or news stories, they need a label ... To me it's an assault, plain and simple."

The supposed trend, he says, evolved from his and a few other videos on the Internet showing men recording themselves knocking people out. But just because you can find it on YouTube doesn't mean it's a violent trend.
But Flaherty is having none of this since it threatens his race-baiting cash cow:
Appearing on the HuffPost Live, Addlespurger said he believes he is being manipulated by sinister conservative commentators like Bill O'Reilly and others who have pointed out that most of the attackers in the Knockout Game are black and most of the victims are not.

"I work with kids every day. As a public school teacher for 20 years. I understand that kids are troubled. But to stereotype and go down that avenue, I am not going to fan those flames of hatred."

The Knockout Game is a "faux trend," said HuffPost Live, in part because the person who punched Addlespurger in the face said so on ABC's Nightline.

Addlespurger is not the only victim of racial violence in the Pittsburgh area. Though there is no indication he ever checked.
But Flaherty offers no evidence that -- like the vast majority of the other cherry-picked incidents Flaherty invokes to back up his "black mob violence" narrative -- the attack on Addlespurger was racially motivated.
Flaherty then uncovers someone to do an armchair analysis of Addlespurger by claiming he suffers from "Masochistic Altruism," in which "one can sustain a thoroughly false sense of nobility as they take their occasional beating." Flaherty declares: Others point out that some are hesitant to talk about the race of their attackers because they fear becoming victimized once again: This time as a racist."
Flaherty offers no evidence that this is the case with Addlespurger, yet he huffs: "But Addlespurger's story is that race had nothing to do with the violence against him. And he is sticking to it."
And Flaherty is sticking to his race-baiting narrative.
Posted by Terry K. at 8:05 AM EST