MRC's Graham Is Happy That Katie Couric Scaremongered on HPV Vaccine
Topic: NewsBusters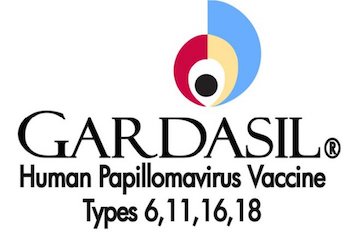 The Media Research Center has long had a double standard on vaccines. You're a crazy person for fearmongering about them -- except in the case of Gardasil and other HPV vaccines, in which you can scaremonger away even though they've never been proven to be exceptionally unsafe.
Tim Graham plays into that in a Nov. 7 NewsBusters post in which he applauds Katie Couric for annoying liberals by baselessly scaremongering about Gardasil:
Katie Couric put herself on the wrong side of liberals Wednesday with a show questioning the safety of the Gardasil vaccine to prevent the Human Papilloma Virus that causes cervical cancer.

Liberals have pushed parents of junior-high girls to get the vaccine with the assumption that they'll be sexually active at 12.
That last statement is an utter lie. The vaccine works best on someone who has never had HPV, and the best way to ensure that is to vaccinate early -- as the decidedly non-liberal WebMD and the Centers for Disease Control recommend.
Further, as the not-liberal Children's Hospital of Philadelphia notes, there's no evidence that receiving the HPV vaccine causes girls to be more promiscuous or engage in sexual activity at an earlier age.
While Graham quotes from a Los Angeles Times article featuring "liberal" critics of the vaccine, he doesn't note other criticism from several sources that Couric's show "creates the false impression of balance when in fact there is little divide about the safety of Gardasil within the scientific community." As Slate's Phil Plait -- whom Graham would likely dismiss as a "liberal" -- summarizes:
[T]he evidence is vastly on the side of the vaccine having extremely little risk, and no solid evidence at all that it causes harm. It's not as though the research on this is split. Dedicating most of the segment to the stories of people who claimed it harmed them is not real balance or responsible journalism.

[...]

The HPV vaccine has been tested both for effectiveness and safety, and it has been shown to be an effective preventative measure against the virus with extremely small risk. No fatal injury due to the vaccine has ever been proven, and in fact the evidence presented in cases where girls died is anecdotal; no link to the vaccine other than timing (which can be coincidental) has been presented.
Graham reproduces a comment from Couric's show insisting that "we presented the facts supporting the potential of the vaccine" and "We do not want to leave our viewers with an irrational fear of the vaccine." The latter, of course, is exactly what Graham would like to see.
Posted by Terry K. at 11:53 AM EST