MRC Promotes Jordan Peterson's So-Called 'Free Speech' Website (Where The MRC Has Its Own Space)
Topic: Media Research Center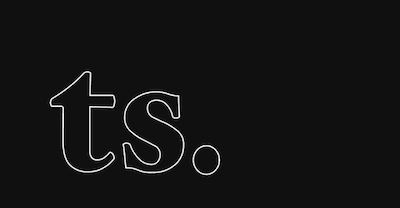 The Media Research Center -- as part of its failed narrative that conservatives are being uniquely discriminated against on social media -- spent 2019 touting right-wing motivational speaker Jordan Peterson's new social media platform. Alexander Hall -- who has previously touted Peterson as "the famous academic who has made a career out of intellectually sparring with political-correctness" -- gushed in June:
An upcoming free speech platform promises to provide users the best features of other social media, but without the censorship.

The subscription based "anti-censorship" platform "Thinkspot" is being created by popular psychologist Dr. Jordan B. Peterson. It's being marketed as a free speech alternative to payment processors like Patreon in that it will "monetize creators" and also provide a social media alternative to platforms like Facebook and YouTube.

Peterson discussed Thinkspot with podcaster Joe Rogan on June 9, emphasizing a radically pro-free speech Terms of Service. He described freedom as the "central" aspect saying, "once you're on our platform we won't take you down unless we're ordered to by a US court of law."

That will be a profound contrast to platforms that ban users for "misgendering" people who identify as trans, or for tweeting "learn to code" at fired journalists.
When October rolled around, Hall breathlessly declared: "BREAKING: Beta Testing for Jordan Peterson's Free Speech Platform Thinkspot Goes Live!" He did, however, disclose that the MRC has a vested interest in the project:
Dr Jordan B Peterson's meteoric rise in popularity has started intense intellectual conversations on topics from free speech to gender politics. Now, after seeing free speech threatened by Big Tech censorship, he worked with experts to create his own platform for people to have just those kinds of discussions.

MRC Techwatch, which covered the creation of this new platform, was selected as one of the first users.
One has to wonder if Hall's earlier piece, plus his predeliction to grant Peterson the "Dr." honorific and his middle initial, prompted Peterson to give the MRC that early access. Hall wasn't done gushing, though:
The main page of the website shows a menu of intellectual commentators to follow, podcasts to listen to, and thought-provoking articles to read.

One of the features shown is that users can purchase access to dozens of e-Books ranging from Peterson's 12 Rules for Life to the Communist Manifesto or Little Women, and be able to converse with other users about the ideas in various passages. Users can also annotate podcasts, adding their comments to specific times in the podcast.
Hall did concede that ThinkSpot isn't as "free speech" friendly as he portrayed, admitting that the site "may remove any content or comments from contributors or users at any time if we deem the content is in violation of law or otherwise violates these terms."
Hall hasn't said anything about ThinkSpot since then -- perhaps because the reality of Peterson's website is not nearly as rosy as he portrayed.
Right Wing Watch delved into ThinkSpot and declared it "an absolute mess that is ripe for disaster" -- and, essentially, a money-making scheme for Peterson. Users are expected to pay $30 a year for basic content, but must pay $120 a year to access "exclusive" content from Peterson. Those e-books Hall touted are only functional within ThinkSpot, limiting their usefulness. Gizmodo similarly sees ThinkSpot as a Peterson cash grab.
You're not going to hear about any of that from Hall and the MRC, though -- they have a vested interest in making sure Peterson doesn't come off as a grifter.
Posted by Terry K. at 12:44 PM EST
Updated: Wednesday, January 1, 2020 7:11 PM EST