WND's Cashill Tries To Keep Seth Rich Conspiracy Theory Alive
Topic: WorldNetDaily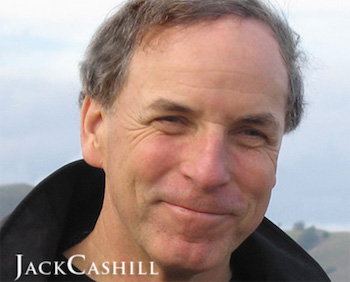 Jack Cashill just can't quit Seth Rich conspiracy theories, it seems.
Cashill started off his Dec. 18 WorldNetDaily column by complaining that federal judge Emmet Sullivan "forcefully rejected the court filings of attorney Sidney Powell in her attempt to have the guilty plea of Lt. Gen. Michael Flynn thrown out" -- Cashill didn't explain that Flynn and Powell were attempting to relitigate a case in which Flynn had already pleaded guilty to lying to federal invesigators -- and then claimed that Sullivan "Sullivan has a history of suppressing unwanted information" regarding Seth Rich. Invoking fellow right-wing conspiracy theorist Matt Couch, Cashill asserted:
Couch and his team at America First Investigations were sued, as Couch writes, "for seeking the truth in the unsolved murder of Seth Conrad Rich."

According to Couch, it was Sullivan who signed the sealed order preventing him and his team from discussing the fruits of their investigation.
In fact, Couch is being sued not for "seeking the truth" but for defamation by Aaron Rich, brother of Seth Rich, after repeatedly promoting the apparently false claim that Aaron and Seth Rich were paid by Wikileaks for their purported involvement in leaking Democratic mails. The lawsuit has already resulted in the Washington Times retracting a column it published pushing the claim, written by right-wing retired Navy Adm. James Lyons.
Like a good conspiracy theorist, Cashill dismissed the fact-based claim that it was Russian hackers who got into the DNC servers and leaked the email contents:
If the Russians did play a part – highly unlikely – the media did not want to know and neither apparently did Judge Sullivan. He put information found in the discovery phase of the lawsuit under a sealed order.

"That means that whatever we find in our discovery as a defense (bank records, emails, eBay records, PayPal records, phone records, autopsy) and things we are seeking in our investigations can never be talked about publicly," writes Couch.
In fact, discovery has not been sealed. As a motion filed by Aaron Rich's attorney states:
Defendant Couch states in his blog post, "Something that we haven't talked a lot about is the fact that anything found in the discovery phase (discovery goes both ways, and we have nothing to hide) has been sneakily put under a sealed order." ... Of course, no judge has ordered that discovery in this case be sealed — this Court has entered the protective order that all parties (including Defendant Couch) requested it enter and to which all parties (including Defendant Couch) stipulated. Dkt. 22; Dkt. 29. The only order bearing Judge Sullivan's signature in this case, Dkt. 2, did not seal discovery but rather exempted Mr. Rich from the obligation of listing his address in the Complaint, as is evident from the publicly filed Complaint that redacts solely Mr. Rich's address, Dkt. 3.
It appears that Couch is lying about discovery being sealed, and Cashill simply played along. That doesn't exactly help WND's quest for credibility.
Posted by Terry K. at 11:11 AM EST