MRC -- Who Hates The 'Deep State' And Trump Criticism From Military Man --- Now Demands We Trust Civil Servants, Military Officers-
Topic: Media Research Center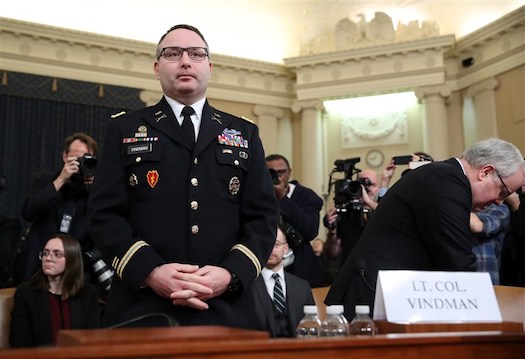 In a Jan. 4 post, the Media Research Center's Alex Christy took offense to commentary from Ayman Mohyeldin on MSNBC following the Trump-ordered killing of top Iranian military official Qasem Soleimani, first for noting that while Soleimani led anti-U.S. attacks, he also led attacks against ISIS, then for pointing out that the Trump administration lacks the credibilty to have its explanation of the circumstances behind what led up to Soleimani's killing to be taken at face value:
He followed up that the United States under President Trump cannot be trusted, "They obviously haven't provided that evidence. It is interesting to see and important to emphasize that it is hard to believe the American government on something like this without them and especially this Administration without them put forward, some clear evidence."

So much for trusting civil servants and uniformed military officers.
Funny, the MRC has spent the past few months insisting we can't trust civil servants and uniformed military officers when the testify against Trump over impeachment.
The MRC has repeatedly attacked the "deep state" -- that is, career civil servants -- foir purportedly undermining Trump. To name just a few recent examples:
And the MRC certainly had no respect for uniformed military officer Alexander Vindman when he testified about what he knew about Trump's actions toward Ukraine:
Apparently, the MRC only wants us to trust civil servants and military officers when they put Trump's interests before that of the country.
Posted by Terry K. at 5:25 PM EST