MRC Pushes Bogus Conspiracy Theory About Whistleblower
Topic: Media Research Center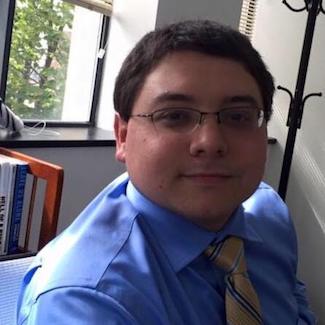 We've already caught Media Research Center writer Nicholas Fondacaro telling a lie. Now he's using his MRC perch to spread a right-wing conspiracy theory.
In an Oct. 1 post quibbling about whether the whistleblower who launched what became an impeachment inquiry of President Trump, Fondacaro wrote regarding a form change by the Intelligence Community's Inspector General office:
The Federalist was the first publication to expose how the ICIG recently and secretly edited their whistleblower form to eliminate the need for first-hand information. In a follow-up report out Tuesday, co-founder Sean Davis pointed out that in a recent statement (the same one Vega cited) the ICIG admitted to editing the document.

[...]

The Federalist raised serious questions about the timeline of events concerning the edit, when the press was inquiring about the complaint, and when Congress and the DNI were informed about the complaint. They also reported that the ICIG had obfuscated when and which version of the form the whistleblower filled out.
What Fondacaro didn't tell you: The form change is irrelevant. As an actual news outlet reported, the underlying rules regarding whistleblowers -- under which firsthand knowledge is not required -- never changed, the ICIG's office found that the whistleblower's statement was credible,and the whistleblower did indicate firsthand knowledge of some events in the case. The Federalist also suggested the form change was linked to the current whistleblower case, which there is no evidence to support.
Despite the fact that the bogus, conspiratorial nature of the Federalist article had been exposed, Fondacaro repeated the claim in an Oct. 3 item, asserting that an unrelated whistleblower complaint regarding the handling of President Trump's tax returns "came after the Intelligence Community Inspector General admitted to secretly editing their whistleblower guidelines to allow for second-hand and hearsay information," with a link to the Federalist article.Again, Fondacaro refused to tell his readers that the form change is irrelevant because the underlying rules never changed.
By hiding important facts, Fondacaro is effectively spreading a conspiracy theory. His maliciously sloppy and biased writing isn't helping the MRC act as a credible "media research" institution.
Posted by Terry K. at 3:07 PM EDT