NewsBusters Blogger Touts Trump's 'Refreshing' Letter to Erdogan, Mad That Others Don't Feel The Same
Topic: NewsBusters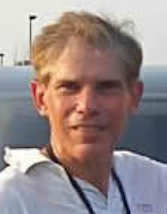 CNSNews.com isn't the only Media Research Center division looking to put a positive spin President Trump's withdrawal of U.S. troops from Syria, which effectively gave Turkey a green light to invade the region and attack Kurdish fighters who had helped the U.S. fight ISIS in Syria.
Mark Finkelstein served up this bit of spin in an Oct. 17 NewsBusters post:
New Day co-hosts John Berman and Alisyn Camerota on Thursday took turns reading out loud a letter that President Trump recently sent to Turkish President Recep Erdogan. The letter contained blunt language in which Trump urged Erdogan not to be a "tough guy" or a "fool."

Berman then turned to Jim Acosta, CNN's White House correspondent, and Trump antagonist extraordinaire, and sneeringly said: "We have this letter with this language that isn't exactly at Ph.D. level."

Acosta took Berman's insult a step further, interrupting to say, "nothing unusual here." Agreed Berman, "Nothing unusual."

Question: Does CNN really care about the letter's language? Or is it just looking for any opportunity to mock President Trump, and by extension his supporters, who are likely to find his unvarnished approach refreshing?
As we've pointed out, Trump's letter has been almost universally panned as unprofessional and disrespectful and, thus, utterly ineffective as a tool of diplomacy (Erdogan himself threw the letter away). Further, Finkelsteain seems to be unaware that the intent of diplomacy is to do what needs to be done in the appropriate language and tone to achieve the desired objective -- not play to your political supporters back home. Finkelstein also failed to acknowledge that Trump's "refreshing" and "unvarnished approach" was a complete failure here.
But then, he's one of those supporters back home who cares more about Trump playing the part of a tough guy than his actual achievements.
Posted by Terry K. at 9:47 PM EDT
Updated: Monday, October 28, 2019 9:48 PM EDT