Tim Graham's Latest Anonymous-Source Complaint Fail
Topic: Media Research Center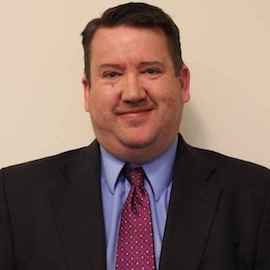 The Media Research Center's Tim Graham ranted in a Sept. 10 post:
Imagine CNN running with a story based on anonymous sources that Barack Obama thought his children were stupid. Or the Clintons thought Chelsea was a moron. Unthinkable? Naturally. But with the Trump family, anything goes. On CNN Tonight on Tuesday, Don Lemon brought on McKay Coppins of The Atlantic to tout his tabloidish story about how Donald Trump Jr. and Ivanka Trump are furiously fighting each other to be president.

We could suggest two words about these hot palace-intrigue stories about dynastic dreams: "Jeb Bush."

CNN, which imagines itself a global force for good journalism, pays zero attention to the sourcing of this "fascinating" soup. They just drank it in as Coppins ladled it out: Don Jr. "emerged as this kind of shouty, testosterone-soaked, you know, mini-Trump," while Ivanka stayed in the White House and "kind of very quickly figured out that she was out of her depth."

The Trump kids are dummies. CNN loves that stuff.
As we've documented -- and Graham would never admit in public -- the MRC has no problem with anonymous sources when they advance his employer's political and anti-media narratives. Heck the MRC has employed at least one NewsBusters blogger who wrote anonymously under a fake name. (Among Graham's titles is executive editor of NewsBusters, so he's surely aware of this.)
Graham whined further:
This is the same CNN that happily regurgitated thinly sourced anti-Trump gossip from Michael Wolff, and from Omarosa, and so on, and so on.

But when Ed Klein wrote the gossipy book Blood Feud about the Clintons and the Obamas five years ago, CNN Reliable Sources host Brian Stelter trashed his work on July 13, 2014: "To call it poorly sourced is a compliment. A lot of the book passages honestly sound too crazy to be true, like when Klein claims that one of Hillary Clinton's arguments with the president turned physical, with her jabbing him in the chest."
But the MRC is a hypocrite about Klein too. We've noted that it demanded media coverage of one Klein book despite publishing a post detailing its factual errors. In 2016, Graham similarly mustered up only lame whataboutism when Klein's anonymous sources were pointed out. He also did this in 2012 while alongside a complaint that the book's "headline-grabbing allegations" were being ignored.
Graham's hypocrisy on this issue is so ridiculous that perhaps he should give up.
Posted by Terry K. at 12:07 PM EDT