MRC Hides Far-Right Leanings of 'Conservative' Google Whistleblowers
Topic: Media Research Center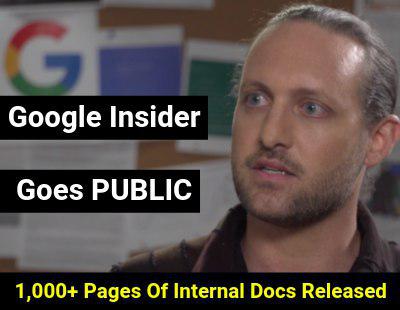 The Media Research Center has a narrative to push about high-tech companies and social media outlets being uniquely inhospitable to conservataives -- never mind that it's not actually true. Which explains how Corinne Weaver used an Aug. 1 item to tout the latest cause celebre-cum-victim on that front:
Conservatives might not be able to have a career in tech engineering unless they turn liberal.

In an article published in the Wall Street Journal, former Google engineer Kevin Cernekee detailed the political harassment he experienced from the time he was hired in 2015 to his ultimate firing in 2018. One manager publicly asked in 2017 on a chat forum if the company could fire the "poisonous assholes" who shared conservative views.

[...]

Google informed Cernekee that he was fired for misuse of equipment. Cernekee told the Wall Street Journal that he was fired for being conservative.
Weaver followed that up with a post promoting how President Trump embraced Cernekee's victimization narrative.
But Weaver is hiding something -- Cernekee is very much a committed far-right activist, not merely the "conservative" she claims.
As Gizmodo documented, Cernekee used internal Google message boards to promote a far-right crowdfunding platform that has defended the likes of neo-Nazi Richard Spencer and neo-Nazi website the Daily Stormer. He also argued that documented neo-Nazi groups merely "reject racial supremacy." A former Google co-worker of Cernekee's criticized his "questionable viewpoints and questionable tactics and that his denials of being an extremist ring hollow. Even the conservative Daily Caller has written of Cernekee and the narrative he provides that conservatives like Weaver embrace: "Conservatives angry at big tech may view such postings as a cautionary lesson in the importance of vetting their cause célèbres."
Despite the highly questionable claims this "conservative" whistleblower made, Weaver repeated the process (and the narrative) with an even more dubious person. She dutifully repeated no an Aug. 14 post:
Google used a blacklist and a blocklist for search results. And those two lists reportedly blocked a large amount of conservative content from the app — including NewsBusters.

A Google whistleblower, Zachary Vorhies, shared several documents with James O'Keefe and Project Veritas that were released August 14. These documents included a document with a Google Now blacklist and Google block list, and hundreds of other pages of material from internal Google memos, emails, and guidelines. This allegedly impacted the app and not all Google searches.

That block list included NewsBusters, MRCTV, Twitchy, Conservative Tribune, Front Page Mag, RedState, Christian Post, Daily Caller, and Catholic News Agency, among others.
Reminder: Project Veritas is so notorious for disreputable and sleazy tactics that even the MRC has denounced it. But it seems that advancing the narrative is good enough for James O'Keefe's group to get back in the MRC's good graces.
Later that day, Weaver scored an interview with Vorhies (following the narrative pays off in scoops!) in which he detailed Google's alleged diversity efforts. She apparently made no effort to fact-check Vorhies' claims.
The next day, Alexander Hall contributed to the narrative, touting a claim by Vorhies about how Google and YouTube purportedly manipulate search results to address "pro-life accuracy" and other issues. He too got an exclusive blurb from Vorhies. Weaver return to promote a document allegedly leaked by Vorhies regarding Google's cooperation with federal immigration officials.
None of these articles, however, did Weaver or Hall tell readers that Vorhies is even farther to the right than Cernekee.
The Daily Beast reports that Vorhies "is an avid promoter of anti-Semitic accusations that banks, the media, and the United States government are controlled by "Zionists." He's also pushed conspiracy theories like QAnon, Pizzagate, and the discredited claim that vaccines cause autism." He has also accused "Zionists" of killing Andrew Breitbart and Israel of plotting the 9/11 attacks.
Weaver and Hall are censoring serious credibility problems with their alleged "whistleblowers" and the organization promoting them. That hurts the MRC's credibility as well -- but, apparently, pushing the narrative trumps all.
Posted by Terry K. at 3:58 PM EDT