WND Forms Nonprofit Division To Fund Its Reporting
Topic: WorldNetDaily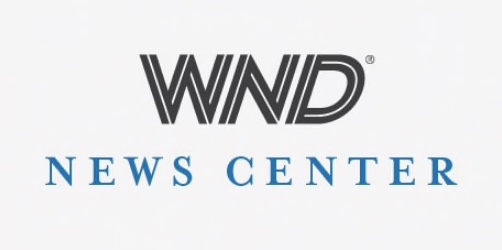 We called it!
Nearly a year ago, we pondered whether Joseph Farah would try to save WorldNetDaily by following the example of the Daily Caller by offloading reporters to a separate but related nonprofit organization that would essentially give WND its work for free. And it turns out that's what he's going to do.
At the end of his Feb. 24 column -- yet another screed blaming Google and Facebook for WND's financial woes instead of WND's history of fake news and conspiracy theories -- Farah quietly announced the creatoin of the "WND News Center," calling it a place to ame "a tax-deductible donation to support the cause of independent investigative journalism," adding, "We need to raise at least $1 million this year to survive."
The ad copy at the donation portal, which Farah introduced in a later column, sounds more than a bit like WND is trying to emulate the Daily Caller News Foundation:
Would you like to help WND's style of independent, credible and fearless journalism?

Now more than ever, your financial support is absolutely necessary for us to continue the vital task of shining a bright and honest journalistic light on today's world, including the lawless political and cultural forces that daily threaten Americans' happiness, well-being and security. In an age when journalistic truth is increasingly rare, WND is dedicated to making sense out of the chaotic and dangerous era we are living through. Many important stories never see the light of day -- until WND breaks the story.

And now, thanks to the WND News Center, a 501(c)3 non-profit corporation, your contributions to support this kind of journalism are tax-deductible.

[...]

Very simply, times have changed: If you like WND, your contribution is essential to our success -- indeed our very existence.

If every one of our millions of WND readers donated just $3 per month, we would not only be on a sound financial footing, but we'd be able to dramatically expand our reporting!
The donation page offers an mail address for donations, which appears to be an accountant's office in Hawthorne, Nevada -- odd since WND has no offices in the state. Farah's column lists a Washington, D.C., address for mailed donations.
The ad copy, though, might be getting WND in trouble by so explicitly tying the nonprofit to WND itself. The Daily Caller setup is in a bit of a gray area -- while the Daily Caller publishes everything its News Foundation generates, that copy is also available to others for free (WND has previously published News Foundation articles), and it's been criticized as a bit of a scam to offload expenses from the Caller itself and then not have to pay taxes on the money raised.
Plus, there's the question of financing. Farah is asking for $1 million, though it's not clear if he means for the main WND operation or the News Center. The Daily Caller News Foundation raised $3 million in 2015 alone, though it's not clear who the donors are (though the usual conservative suspects like the Koch Brothers and Donors Trust have given small donations in the past).
Has WND moved too far to the right-wing fringe -- and embraced fake news and conspiracy theories for too long -- to hurt funding for its nonprofit division? Time will tell.
Posted by Terry K. at 12:16 AM EST