MRC Pretends That Trump's Not Pushing A Conspiracy Theory With His CrowdStrike Reference
Topic: Media Research Center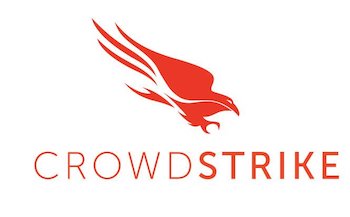 President Trump's mention of a firm named CrowdStrike in his conversation with Ukranian President Volodymyr Zelensky is actually the invocation of a conspiracy theory: that the company that investigated the hacking of Democratic servers in 2016 refused to cooperate with the FBI and has hidden access to a DNC server, possibly in Ukraine. In fact, CrowdStrike turned over complete copies of forensic images of DNC servers, and it was never necessary for the FBI to have physical possession of the server (and there's no evidence it was ever in Ukraine).
But the Media Research Center has given trumo's reference to CrowdStrike a pass and, at times, even went along with Trump's conspiratorial angle.
In a Spet. 25 post accusing CNN personalities Wolf Blitzer and Jim Acosta of having "blatantly lied" about the "favor" Trump sought in his conversation with Zelensky by suggesting it was about investigating Hunter Biden instead of the CrowdStrike claim, Nicholas Fondacaro lectured: "For those who don't know, Crowdstrike was the group that investigated the hack into the Democratic National Committee e-mails during the 2016 election, and had nothing to do with the accusations against Joe and Hunter Biden. Blitzer and Acosta undoubtablely knew exactly what Crowdstrike was and it was absolutely clear in the transcript that that was what the two Presidents were talking about." But Fondacaro didn't mention that Trump was pushing a conspiracy theory.
Trim Graham suggested the CrowdStrike claim was legitimate in a Sept. 26 post, complaining that in an intervew, Sen. Chris Murphy "claimed the president only talked about Biden, and somehow left out Trump's questions about CrowdStrike and hacking during the 2016 election."
Two days later, Graham complained that "Like most liberal journalists, Frank in effect skips over President Trump asking for a 'favor' about the firm CrowdStrike and skips ahead five minutes to where Joe Biden is mentioned." That link goes to a Rush Limbaugh rant pushing the CrowdStrike conspiracy theory and praising Trump's mention of it as evidence that Trtump is "gonna get to the bottom of the origins of this coup that was run against him come hell or high water."
Other mentions of CrowdStrike at the MRC are in passing or in transcripts but don't discuss it any further.
Of course, the MRC has embraced the CrowdStrike conspiracy for a while; a May 2018 NewsBusters post by P.J. Gladnick pushed the bogus claim that "the DNC refused to allow the FBI to do that examination, preferring instead to allow it's own security company, Crowdstrike, to do the examination instead." Gladnick failed to mention that CrowdStrike turned over copies of everything to the FBI.
Posted by Terry K. at 9:52 PM EDT
Updated: Thursday, October 3, 2019 9:53 PM EDT