Is WND Slowly Merging With Western Journal?
Topic: WorldNetDaily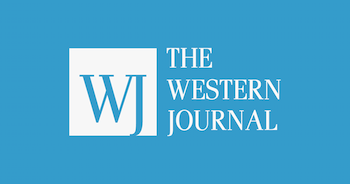 WorldNetDaily may be inching toward a resolution to its financial woes by moving closer to its old stomping grounds and an organization to which it has long been intertwined.
To recap: Joseph Farah founded the noprofit Western Journalism Center in the early 1990s, and it became a mechanism for promoting anti-Clinton conspiracy theories. WND was founded under the WJC umbrella in 1997 and was spun out as a for-profit company a couple years later. The WJC atrophied for a few years until it was taken over by Farah friend Floyd Brown in 2008, after which it collaborated with WND on a ridiculous "case for impeachment" against President Obama. Western Journalism then became a hub of right-wing fake news and clickbait, and was sold in 2014 to Liftable Media, operated by Brown's son. The website's name evolved into the Western Journal after its bogus clickbait got it blacklisted by social media operators and it's trying to go legit.
Western Journal is the descendant of the nonprofit Farah founded nearly30 years ago, and the two may be getting together again. How do we know?
First: WND's recent website redesign appears to use the same template that Western Journal uses. The basic setup is the same.
Second: WND has been running a full complement of Western Journal-bylined stories since at least Sept. 23 -- original content it needs since firing all its reporters in its ongoing financial crisis. These are full stories that get their own byline, compared with with the news it steals from other media outlets, which typically run only a few paragraphs and have a "WND News Services" tag, despite the fact that WND doesn't pay any of those news services for the content (which it has claimed it can do under fair-use doctrine).
With Joseph Farah (mostly) incapacitated by a stroke earlier this year, WND has lost its driving force who could keep his baby alive by sheer chutzpah (and financial shenanigans). It's not clear that the other top WND laeders, Divid Kupelian and Elizabeth Farah, have that same drive. Merging into Liftable Media's operations as a (barely) more credible version of Western Journal might be the best outcome for WND.
Plus, there should still be a nonprofit shell at Western Journal that WND can turn into that long-delayed operation to which it was planning to offload its reporting, a la the Daily Caller.
Is our hunch correct? Stay tuned.
Posted by Terry K. at 1:48 AM EDT
Updated: Sunday, October 6, 2019 1:37 PM EDT