MRC Insults Taylor Swift For Expressing Political Opinions
Topic: Media Research Center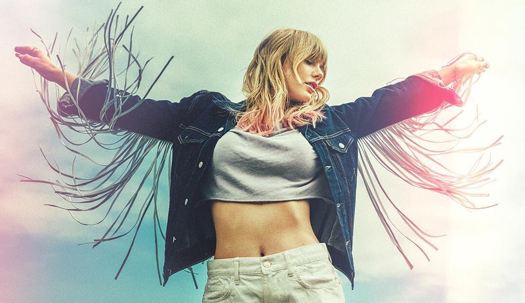 As singer Taylor Swift has moved toward making her political voice heard, the Media Research Center has reacted in the way we've come to expect: with lame, juvenile insults.
When Swift first ventured into the political arena last October, the MRC showed some restraint at first. Kyle Drennen pushed the narrative that it as a media distraction: In the wake of [Brett] Kavanaugh being confirmed to the high court, the liberal media were clearly desperate for any positive news they could find for Democrats. Swift jumping into the midterm campaign on behalf of the left gave the networks exactly what they looking for."
When a candidate Swift supported lost to a Republican the following month, the MRC's Kristine Marsh couldn't help but gloat: "After all three networks gushed over pop star Taylor Swift endorsing the Democrat, Phil Bredesen, in Tennessee's Senate race, they largely ignored the GOP candidate Marsha Blackburn completely demolishing Bredesen in last night's election." Gabriel Hays similarly gloated, stating that even though Swift inspired hundreds of thousands of voter registrations, "Swift failed to attract enough turnout needed" to beat Blackburn.
Later in November, when Swift signed a record deal that required the label to split royalty revenues from Spotify with all its articles, Jacob Comello groused:
Taylor Swift is undeniably talented, but she seems to have been struggling with identity for the better part of her career. Her days of strumming tunes about lost high school love into the hearts of country audiences are very long gone, and since the early 2010's she has been trying to reinvent herself as a pop princess of the same strain as Katy Perry and Ke$ha. Simply put, Swift is a revolving door for labels.

But what about the title "labor radical?" Do you think that befits any of Swift's incarnations? Apparently, Maxwell Strachan of Huffington Post thinks so.

In Comello's eyes, the writer committed the offense of saying something nice about Swift; he went on to dismiss the deal as "a product of corporate goons hijacking 'solidarity' as part of a slick PR stunt."
But as Swift made it clear she was going to dabble more in politics, the MRC lashed out more. Hays sneered in a March 8 post:
Finally, Taylor Swift has promised to grace us with more of her political opinion. After years of media haranguing and being quiet when asked her opinions on the bad Orange Man (Vice claimed her silence may be partially to blame for Trump's election) the pop princess claimed that from here on out she " will be more active in political campaigns."

And if her stance during the 2018 midterm elections were any indication — she had claimed Tennessee Republican Senator Marsha Blackburn's conservative policies "terrified her" — she's definitely not going to be supporting any conservatives for 2020. Well, not that her record label Universal Music Group would have let her anyway.

[...]

That's commendable (if only more celebs were that circumspect) but in the end it is no different than any other entertainer who has to sound good to a bunch of postmodern, new age romantics — just use a couple of alt-left buzzwords and you've got your ticket. It's taken almost 30 years for Swift to figure it out, but it seems she's finally got it. "Invoking racism and provoking fear through thinly-veiled messaging is not what I want from our leaders," she claimed.

You don't say.

Of course, we all know Taylor Swift is referring to conservatives. It's the same rhetoric she used when she slammed Republican Senator from Tennessee Marsha Blackburn during her election in 2018. This marked Swift's first foray into the public forum, and revealed that she has chosen the lefty team. And who cares if she went in for the wrong candidates and annoyed fans who just wanted her to stick to her craft; Taylor mentioned that she will not be dissuaded in speaking her mind.
Hays wasn't done sneering at Swift for exercising her constitutional right of speaking out on the issues of the day. He heaped more scorn on her in an April 9 post:
Remember when Taylor Swift refused to get political? Good times. Now we know she's a garden-variety entertainment lefty, and she's proving it with a large donation to an aggressive pro-LGBT interest group in Tennessee.

[...]

Well at least she's committing to it, and not only spouting off progressive cliches. Who knows? With her enthusiasm, by this time next year maybe she'll have kicked out Chick-Fil-A from every airport south of the Mason-Dixon. I'm sure that's the dream anyway.
After Swift expressed her support for the Equality Act, Jorge Plaza huffed in a June 3 post: "Ever since her decision to go political back in October, Taylor Swift has chugged the entire pitcher of liberal Kool-aid." But Plaza showed he has chugged the entire pitcher of conservative Kool-Aid, uncritically repeating scary Heritage Foundation talking points against the Equality Act, such as that it would force "schools to allow boys into girls' restrooms." Plaza went on to complain that Swift was engaging in "virtue signalling" -- as if that's not what Plaza himself is doing -- and concluding by sneering: "Based on the promise she made in March to be 'more active in political campaigns,' it doesn't seem like Swift and sanity are never ever getting back together."
Because failing to march in lockstep with the MRC is the definition of insanity, apparently.
Posted by Terry K. at 9:50 AM EDT