Clueless Kupelian Cries Conspiracy Over WND Being Downgraded In Search Engine Rankings
Topic: WorldNetDaily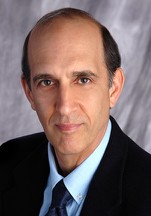 Even as WorldNetDaily continues to flounder financially, managing editor David Kupelian is sticking with the conspiracy theories. He wrote in a July 25 letter to WND's mailing list:
Dear WND Reader,

What I am about to tell you is an objective fact.

Google not only censors WorldNetDaily (WND.com). It goes further to filter us out of their search results so no one can find us unless they specifically search using our name.

But don't take my word for it.

After you finish reading this quick message and perhaps helping us with a contribution today so WND can continue publishing news and commentary for our many conservative readers free of charge, go to Google and search some of these topics:

"Christian news media" – even though WND is the oldest online journalism organization in America and still one of the most popular, and at the same time is the largest Christian website on the internet, WND isn't mentioned once in the top 100 results.

"Conservative news media" – no results of WND, but plenty for liberal news sites like Politico. . . The Washington Post. . . The Huffington Post. . . and the ultra-radical left Daily Kos.

"Idiot" – President Donald Trump appears as the third result in the search and appears dozens of times in page after page of search results.

"Racist" – All Trump All Day Every Day!


And if you specifically search for "WND" or WorldNetDaily, the results return not only links to our website, Twitter feed, Facebook page, etc., but they also include lots of links from WND-hating anti-Christian publications like the Washington Post, Media Matters for America, Salon, and The Huffington Post...

...Organizations that smear WND in their stories and take pleasure in knowing that we are struggling to stay alive financially now that Google and Facebook have dried up virtually all of our advertising revenue.
What Kupelian ignores is another objective, if inconvenient, fact: WND is not a reliable and accurate news source, and Google searches prioritize reputable and credible news sources.
WND has long published fake news and conspiracy theories, and it still has yet to apologize to Seth Rich's family for its promotion of fake news and conspiracy theories about his death, even as it's been demonstrated to have received a huge boost from Russian meddling. Even as WND has continued to financially flounder, it has remained dedicated to pushing conspiracy theories and anti-vaxxer misinformation.
As we've come to expect, such conspiratorial rants are accompanied by pleas for money, and Kupelian did not deviate from the pattern: "Your gift will allow WND to deliver the news to our readers across the country free of charge, and also maintain our status as our nation's original pioneering online news source for fair, accurate, courageous and insightful "real news" reporting, delivered to millions of pro-Constitution, pro- American, pro-Christian readers like you every day."
WND's fake news is not "real news." Its track record is well established, and it doesn't involve fairness or accuracy. A true Christian "news" operation does not behave the WND does. Kupelian smearing WND's critics as "anti-Christian" is desperate and, like a lot of WND pushes, counterfactual; he can't be bothered to actually prove anything the critics have said to be wrong (and has never done so to us for the 19 years we've been monitoring WND).
Kupelian, quite simply, has yet to prove that WND deserves to live.
Posted by Terry K. at 12:22 AM EDT