CNS Mocks Actress For Speaking Out -- But Touted Ringo's Opinion on Brexit
Topic: CNSNews.com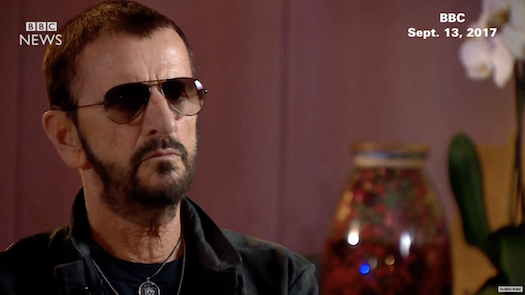 Craig Bannister wrote in an Aug. 27 CNSNews.com blog post:
Actress Alison Brie used her public platform as a music video award presenter to lecture her viewing audience on her interpretation of the U.S. Constitution on Monday.
Brie declared enforcement of U.S. immigration law "unconstitutional" as she and her co-presenter conflated illegal and legal immigration, NewsBusters reports:
Who knew that a star of the show GLOW on Netflix was a constitutional scholar? She's not, and yet, actress Alison Brie declared with certainty on the stage of the 2019 MTV Video Music Awards Monday night that what America is doing to immigrants is "unconstitutional and frankly disgusting."

As Brie and singer French Montana presented the award for Best Latin Video, they conflated legal and illegal immigrants. While French Montoya wants to be the "voice" of immigrants, as one himself, and said, "we are the people that make this country," he didn't mention he legally immigrated. Brie chimed in, "What's happening to immigrants in this country is unconstitutional and frankly disgusting."
Her co-presenter then instructed the audience to applaud Brie's constitutional analysis.
Bannister might have had a point if CNS didn't treat celebrities' political opinions with reverence -- when they conform to CNS' right-wing agenda, that is. We've documented the fawning treatment it affords the views of, say, actor Kevin Sorbo and ex-pretty boy Fabio, and it publishes a politics-heavy weekly column by musician Charlie Daniels.
And CNS' hypocrisy was proven yet again a few days later. A Sept. 10 blog post by CNS managing editor Michael W. Chapman gushed over how "the famous Brit and Beatles drummer Ringo Starr strongly supports Brexit because the people voted for it, he says, and 'it's a great move' to be "in control of your own country.'" There was no mocking or dismissive tone; Chapman treated his opinion quite seriously.
There was also no news value here, since Ringo's statements were made in a 2017 interview -- two years ago.Talk about old (and hypocritical) news.
Posted by Terry K. at 12:06 AM EDT