Fake News: MRC Falsely Portrays Reason For Anti-Abortion Group's Pinterest Ban
Topic: Media Research Center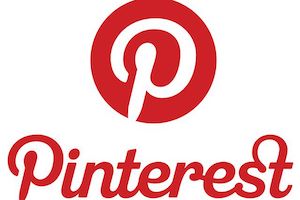 The Media Research Center's Alexander Hall does PR duty for an anti-abortion group in a June 11 post:
Censorship of conservative and pro-life content isn't limited to the main tech platforms. Even Pinterest, the online scrapbooking website, is banning conservative voices.

According to Live Action, Pinterest "permanently suspended" its account June 11 after a series of exposures about bias on the platform. In an undercover investigation by Project Veritas, an insider revealed how the site censors conservative content in general.

Project Veritas posted a video that featured an anonymous whistleblower explaining how the platform knowingly listed the pro-life website among a registry of porn websites blocked by the platform. Live Action, founded by activist Lila Rose, is the largest pro-life website, with more than 3.3 million followers.

In response to the story, Live Action President and founder Lila Rose wrote that, "Pinterest has targeted Live Action, I believe because our message is so effective at educating millions about the humanity of the preborn child and the injustice of abortion." She later added "If Planned Parenthood can promote their message on Pinterest, then Live Action should be able to as well."
Live Action offered no proof that its ban was based on anything Project Veritas supposedly exposed, and Hall apparently asked for none, since he's appparenlty going on nothing except what Live Action has claimed on its website. It appears there is no link between the two.
As an actual news operation reported, Live Action was banned not for conservative content but, rather, for using Pinterest to forward misinformation:
Pinterest decided that the organization violated its misinformation policies, the company told Motherboard in an email.

"We took action on LiveAction.org several months ago for violating our misinformation policy related to conspiracies and health," the company said. "It was actioned and labeled for misinformation, specifically conspiracies and health misinformation."

Pinterest did not elaborate on the specific posts that got Live Action banned, and wouldn't say the types of health misinformation that Live Action was posting. However, the group has previously shared posts claiming that abortion is linked to higher rates of breast cancer and depression on other social media platforms; there is no good science showing either claim is true.
As far as Live Action being labeled among porn websites, Hall ignored that Pinterest explained that the label was a quirk of the company's internal content moderation tools due to such bans being originally directed at porn, and that the account was never labeled as pornography.
Hall should know better than to take anything issued by Project Veritas as face value. After all, even his boss, Brent Bozell, denounced the organization after one notoriously botched sting, yet it fell for another piece of disinformation from the group anyway.
Hall is doing neither his readers nor his employer any favors when he hides the truth in favor of serving as a stenographer for right-wing interests.
Posted by Terry K. at 9:05 PM EDT