WND's Loudon Tries To Capitalize On Teen Daughter's Relationship With 57-Year-Old Actor
Topic: WorldNetDaily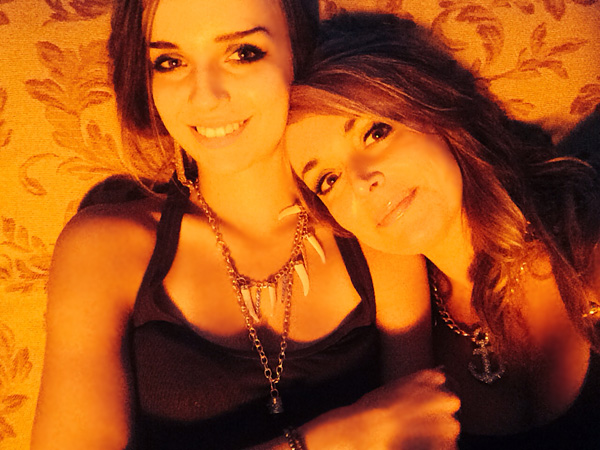 What to make of Gina Loudon?
We've already noted her apparent mental health issues as manifested in the dishonesty and Obama derangement that appears in her WorldNetDaily column. Now she has devoted her July 27 WND column to her 18-year-old daughter's relationship with a 57-year-old man.
Loudon begins her column with this odd note:
This is a very personal family matter. With all the darkness, violence, conflict and trauma in the world today, it's stunning that the news media would focus in on a personal family matter and exploit sensationally for a little titillation. But it is what it is. This is an emotional topic for me – not one I was prepared to deal with publicly. But here are my thoughts and feelings as I balance the privacy of my family, my concern and love I have for my daughter and the curiosity of the public over the latest "entertainment" story.

I would ask for the prayers of your readers that God takes charge of this situation for the best interests of all concerned.
Loudon can't possibly be that naive. The man her daughter happens to be having a relationship with (described in the headline as a "well-known actor" though we had never heard of him until now) is Steven Bauer, currently starring in a critically acclaimed TV show, "Ray Donovan," and he was once married to and has a son with actress Melanie Griffith. The two made their relationship public by attending a movie premiere together. Does Loudon really think that the entertainment media would ignore such catnip?
Loudon's column is about her trepidation about, and ultimate acceptance of, her daughter's relationship. But it's about something else too -- damage control and an attempt to control the narrative. It's as if Loudon has decided that if anyone was going to "exploit sensationally" her daughter's relationship, it would be her.
How else to explain the somewhat sultry-looking mother-daughter picture that begins Loudon's column (shown above)? That's an odd image to use in a column in which you're trying to convince readers that your daughter "has remained (and remains) pure until marriage" despite dating a 57-year-old actor.
Loudon's attempt to capitalize on her daughter's relationship may be more disturbing than the relationship itself.
Posted by Terry K. at 10:41 AM EDT