WND's Cashill Uses Carson Controversy To Rant About Obama Memoir (Again)
Topic: WorldNetDaily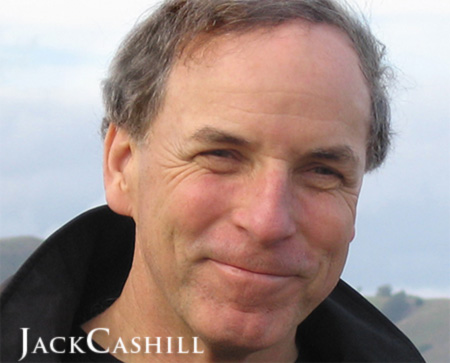 The current kerfuffle over the veracity of Ben Carson's autobiography has brought Jack Cashill out of the woodwork to rant about (what else) Obama in a special Nov. 6 WorldNetDaily column:
Politico grabbed headlines Friday with the breathtaking revelation that Ben Carson, contrary to what he either said or implied, had not been offered a scholarship to West Point.

The third paragraph contains this eye-opening revelation. "West Point, however, has no record of Carson applying, much less being extended admission."

How does this work now? Does a reporter just write off to a college or university for data on a given student, and the university, in this case West Point, coughs up everything it has? Would that this were so.

For years the conservative media have been trying to get word one out of any of Obama's academic institutions without success. The major media have not bothered to try.

Obama has sealed virtually all of his records for one very good reason. He crafted a persona around a series of foundational lies, the exposure of which could have doomed his candidacy in the womb.
Cashill seems not to grasp the concept that 1) Obama has privacy over his college records just like Cashill and every other American does, and 2) if a person did not attend a particular college, there is no record -- and, thus, no privacy -- to protect, so West Point is free to say Carson never applied there.
Cashill, of course, wasn't content to stop there, going on to rant about "the preposterous notion that Obama was a literary genius, a fraud [biographer David] Maraniss and every other reporter even close to the mainstream left untouched," adding, "As I learned from experience, to question any element of the Obama story was to risk being called a racist, in my case by the likes of Bill Maher and New Yorker editor David Remnick."
Cashill still seems a little butthurt that Remnick, in his book on Obama, "the Bridge," called out Cashill's baseless, never-proven insistence that Obama could not possibly have written "Dreams From My Father" for what it is -- a racially tainted attempt from the right wing's "farthest lunatic orbit" to deny Obama's legitimacy.
For all this ranting, though, Cashill has shown no interest whatsoever into deconstructing Carson's autobiography the way he has Obama's. After all, why shouldn't he suspect Carson's origin story is a fraud just as he insists Obama is?
Posted by Terry K. at 8:52 AM EST