Lying Preacher Bradlee Dean Lies Again
Topic: WorldNetDaily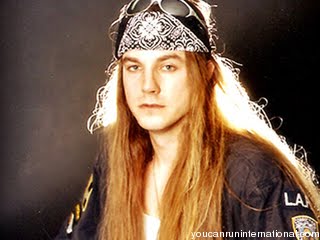 WorldNetDaily's favorite lying preacher, Bradlee Dean, has struck again in his Oct. 29 column:
As another self-incriminating video has been released exposing Planned Parenthood's crimes against humanity (1 John 3:12), one has only to ask himself, why is the Department of (In)Justice appointed to hunt down those who are filming the crimes of Planned Parenthood rather than arrest those who are committing the crimes? There is no coercion. The truth is coming out of the abundance of their wicked hearts (Matthew 12:34), and furthermore, Planned Parenthood has made its murderous position very clear through the group's founder, Margaret Sanger.

Suggested Sanger: "The most merciful thing that a large family can do to one of its infant members is to kill it."

On blacks, immigrants and indigents, Sanger said that they are "human weeds, reckless breeders, spawning … human beings who should never been born."

On the extermination of blacks, she said, "We do not want the word to go out that we want to exterminate the Negro population."

She then went on to say, "The minister's work is also important and should be trained, perhaps by the Federation, as to our ideals and the goal we hope to reach."
As we've documented, most of the Sanger statements Dean uses are either ripped out of context or, in the case of the "human weeds" statement, a complete lie.
But Dean's not done. He goes on to write:
Even Supreme Court injustice Ruth Bader Ginsburg was complicit in the murder of the innocent: "Frankly, I had thought that at the time Roe was decided, there was concern about population growth and particularly growth in populations that we don't want to have too many of."
As we've noted, this statement is also ripped out of context; in the original New York Times interview, Ginsburg said shortly after that statement that she "realized that my perception of it had been altogether wrong."
Dean returns to full-blown lying by claiming that the Southern Poverty Law Center "helped defend the Ku Klux Klan back in the 1960s." In fact, the SPLC wasn't founded until 1971.
As "evidence" for the above claim, he links to an entry on his own "Sons of Liberty" in which he claims that "Morris Dees, SPLC's founder, did legal work for the KKK (an arm of the Democratic Party) in 1961." That's at least somewhat close to the truth; Dees did defend a KKK member who assaulted a TV cameraman at a Freedom Riders gathering in 1961, but he has said that he was more into making money than the civil rights movement at the time, and that he had an epiphany after being confronted on his defense of the KKK member that ultimately led him to focus on civil rights.
Dean's column is littered with cites of Bible verses, which seems to be intended to distract readers from seeing what an utterly dishonest and amoral man he is.
Posted by Terry K. at 8:50 AM EST
Updated: Sunday, November 8, 2015 9:58 PM EST