CNS Promotes Levin Lawsuit, Doesn't Disclose MRC's Business Deal With Him
Topic: CNSNews.com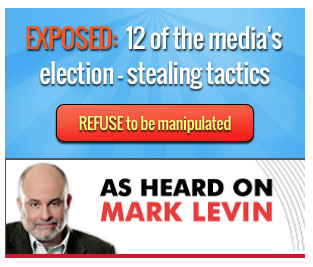 Susan Jones writes in a July 25 CNSNews.com article:
A conservative legal group is asking a federal judge to punish the Environmental Protection Agency for destroying or failing to preserve emails and text messages requested in August 2012 under the Freedom of Information Act.

The Landmark Legal Foundation believes the requested -- but never delivered -- messages to outside groups would have revealed EPA attempts to influence the 2012 presidential election.

"The EPA is a toxic waste dump for lawlessness and disdain for the Constitution," said Landmark Legal President Mark Levin.
CNS neglects to mention that CNS' parent, the Media Research Center, has a business relationship with Levin, in which the MRC pays Levin on his radio show and uses Levin's endorsement on its own websites.
Though CNS presents itself as a news operation presumably subject to journalistic codes of ethics, it regularly publishes stories about Levin while failing to disclose that he's a paid spokesman.
Posted by Terry K. at 3:20 PM EDT