AAPS-Linked Doctor Still Fearmongering About Filthy Immigrants
Topic: WorldNetDaily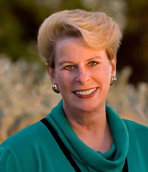 Dr. Elizabeth Lee Vliet is back for more fearmongering about filthy immigrants in a June 30 WorldNetDaily column:
Border Patrol agents have long been at risk for violence from drug cartels and criminals. Just last week Tucson sector agents were fired upon by Mexican aircraft inside the U.S. border. But now there is a new, insidious threat to Border Patrol agents, families and communities from the crush of illegal immigrants at our southern border, which has become a gateway for disease entry.

Border agents have tested positive for tuberculosis (TB), H1N1 ("swine") flu and chicken pox. Other diseases like dengue and Ebola virus also may be in this wave of illegals, since people are coming from Central and South America, the Middle East and West Africa. Dengue fever, including the hemorrhagic form, is already raging in Puerto Vallerta, Mexico. Ebola virus hemorrhagic fever is seriously out of control in several West African countries.

These diseases are highly contagious, especially in crowded and poor sanitary conditions in the detention and processing centers where thousands of illegals are housed until sent to other areas of America, without full screening for such diseases.

The extent of the threat appears to be unknown, or is being kept secret. We do know that the federal government advertised in January for "escorts" for up to 65,000 unaccompanied minors, indicating this flood of illegals was orchestrated.
First: Ebola? Really? Sounds a lot like Madeleine Cosman, who wrote an article for the so-called medical journal of the Association of American Physicians and Surgeons -- for whom Vliet has served as a director -- falsely claiming that immigrants were increasing the number of leprosy cases in the U.S.
Oh, and Ebola is pretty much confined to Africa, so it's extremely unlikely that it will come to the U.S. by the southern border.
Further, some of those diseases Vliet listed can be vaccinated against, but as we've noted, the AAPS for which Vliet served as a director opposes mandatory vaccinations despite their life-saving nature.
While Vliet claims to support vaccinations, she might want to have a chat with her AAPS colleagues about that, as well as all the fearmongering about filthy immigrants.
Posted by Terry K. at 8:21 PM EDT
Updated: Thursday, July 3, 2014 12:00 AM EDT