NewsBusters Plugs Mark Levin, Doesn't Mention He's A Paid MRC Spokesman
Topic: NewsBusters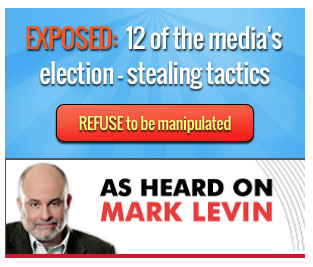 Ken Shepherd does a fine job of shilling for Mark Levin in a March 10 NewsBusters post:
He may call himself a "Bernie Goldberg conservative" and a "Juan Williams liberal" but in truth, NBC sportscaster Bob Costas is simply "a damn fool" who "has abused [his] role" on the network's airwaves to trash the constitutional right of "we the people" to keep and bear arms, syndicated radio host Mark Levin argued on his March 10 program.

[...]

Check out Mr. Levin's website here. For the full March 10 program, as well as to check out the complete Levin audio archive, click here.
Shepherd didn't mention that Levin is a paid spokesman for the publisher of NewsBusters -- just like his colleagues at ostensible MRC "news" division CNSNews.com regularly fail to do.
We don't ask for much -- just that the MRC follows the same journalistic ethics it demands from the "liberal media" it bashes.
Posted by Terry K. at 10:54 PM EDT