WND Promotes More Armchair Diagnoses of Obama's Mental State
Topic: WorldNetDaily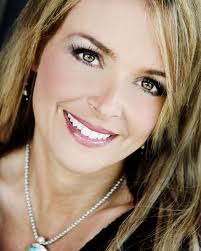 Last month, Dr. Gina Loudon made an armchair diagnosis of President Obama as going insane, later defending her politically motivated ranting masquerading as pseudo-medicine. Loudon defends it once again in her July 20 WorldNetDaily column by declaring that we can trust her because she's a doctor, dammit ... or something:
I have a background in psychology. I am declaring the statists of America insane.

Statists were enraged when I went on Lou Dobbs' show and said that Americans might want to question the sanity of the current president. My hate mail stacked up, as did threats, and other disparagements. I twirl my lipstick in anticipation of the vitriol I will incur from this piece, but someone has to point out the big, fat, cake-eating, poorly endowed, and yes, insane, naked emperor.

People in my field have a convenient "out" when it comes to their profession staying dominated by statists. You see, if you are a "professional" in a mental health field, you aren't "allowed" to "diagnose" a public official (ostensibly because you haven't personally analyzed the individual, and regardless of how obviously insane the daily behavior of the person becomes. So I guess Hitler was of a sound mind. Good to know).

Not only that.

You laymen out there aren't allowed to diagnose insanity, either. After all, you aren't professionals. We are. So be quiet, you, or we will label you insane. After all, we are the professionals. But we only diagnose you. Makes for better tyrann… uh, therapy. Yes. You understand? Do you need another blue pill?

That makes it simple for the ladder-pulling statists to facilitate radicalism in every facet of culture and society. If no one can call the leadership insane, then the only people labelable are the ones screaming that something is wrong. Smile for the cameras, crazy one. That's YOU! And it is easy to dismiss the ranting of a crazy person, so the statists marginalize those who aren't lockstep with their view.

That, my friends, is how insanity is institutionalized and instituted.
Obviously, Loudon couldn't possibly be the one who's demonstrating mental issues. She's a doctor, dammit!
Loudon's not the only armchair psychologist at WND. Andrew G. Hodges -- a self-proclaimed forensic profiler who got a lot of WND press a couple years back when he purported to read Obama's mind through a pseudo-scientific method purports to uncover "secret" confessions in the president's words -- is back, and he insists that Obama is "slipping mentally":
"On June 27, he said that Republican inaction 'drives you nuts … and it drives me nuts.' He reveals his enormous internal pressure – far greater than his conscious mind knows.

"Appreciate his casual psycholinguistic reference to 'madness' in a deeper scarier way. Obama is warning us that he's slipping mentally," Hodges wrote.

[...]

He said at the recent Minnesota speeches, Obama was under pressure from various groups over the "the IRS lying about 'lost' emails about persecuting conservative non-profits, the NSA spying on everyday Americans, Benghazi cover-ups, setting free five brutal terrorists from Club Gitmo to gain back a deserter" and "fostering the onslaught of unaccompanied illegal immigrant children on the southern border."

"Obama declared, 'I'm not sure which of the things I've done they [Republicans] find most offensive,'" Hodges said. "Denial represents a classic way of telling the truth. A person rationalizes his behavior consciously – yet unconsciously he admits his actual actions. When we read through his denial confession, we can see that he really means 'Deep down I'm sure of the many offensive things I've done to Americans.' Note his word, 'offensive.' Secretly Obama confesses, 'I've been on offense – to the extreme.' It fits with reality – his behavior has been shocking, far beyond mere political fuss."
You know WND is desperate to smear Obama when they have to resort to political hacks and charlatans to filter their smears through.
Posted by Terry K. at 9:06 PM EDT